Benefits Of A Digital First Approach Bring On Enterprise Adaptability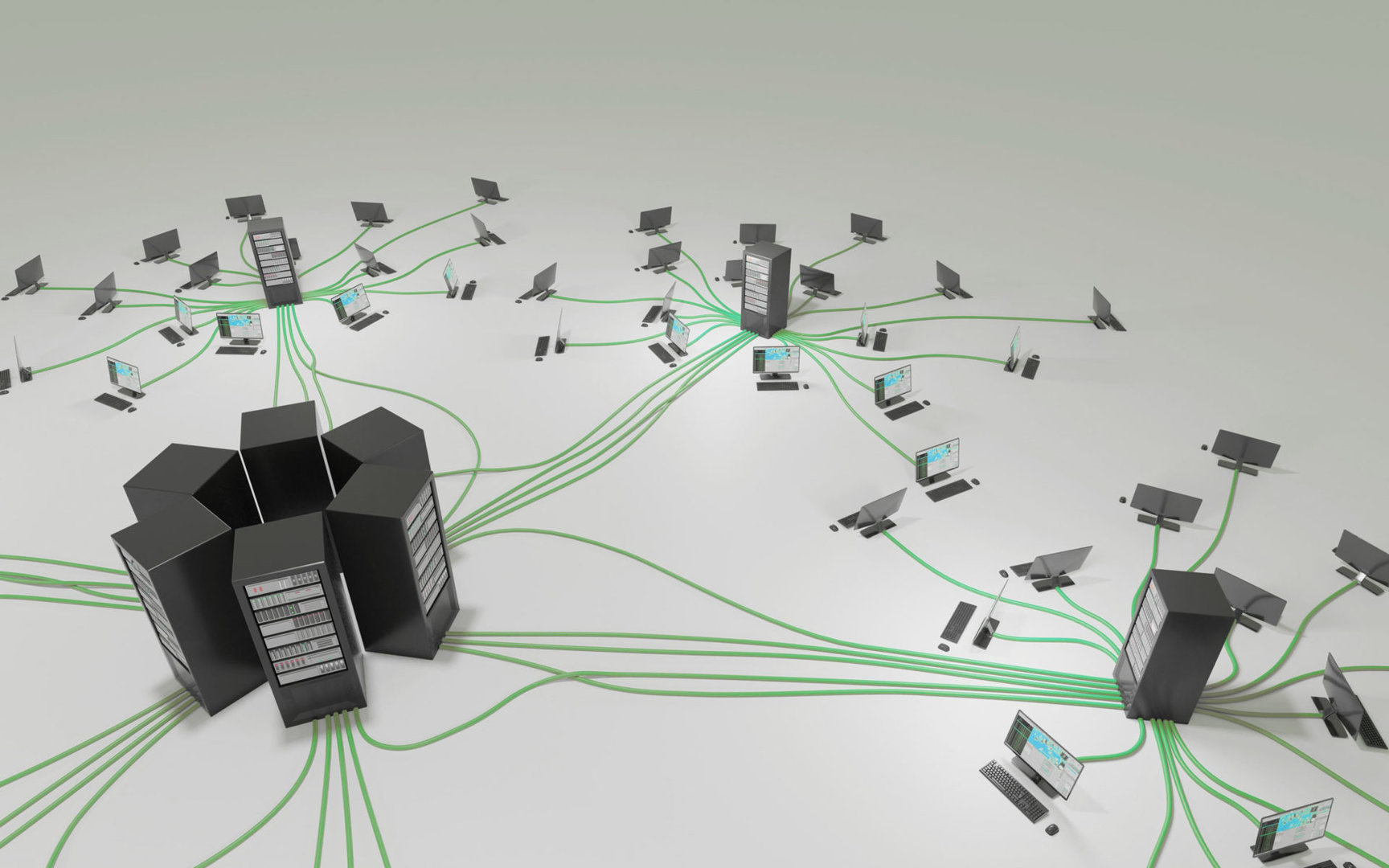 While some of us may remember pre-pandemic days and long for what life was like, we don't realize that activities we wouldn't have considered before 2019 are now deeply embedded in our lifestyle and preferences more than we may realize.
For businesses, this translates into consumers who want goods and services delivered to them faster and wherever they are located. But they also want these experiences to feel personalized and available through digital channels.
Increased business digitization has ushered in a new digital transformation era. To keep up with a new kind of 'always-connected' customer, businesses are hustling to deliver unmatched customer experiences and services that drive strategy shifts.
To meet the moment, businesses are shifting focus from developing their own data center inside the headquarters or home office. Increasingly turning to third-party data center operators means businesses can distribute computing environments to deliver goods and services faster to end users or power next-generation digital products or services.
The shift requires creating a flexible IT infrastructure in more geographies than before and efficiency requirements that are difficult to replicate for every industry sector. The answer is a combination of cloud and colocation providers, with customized solutions and high-performance facilities to meet performance and cost requirements for their varied workloads.
In other words, why modernize legacy data centers when businesses can transition their IT focus toward innovation when the costs of data center ownership, ongoing maintenance challenges, and upgrade requirements can be avoided?
Is Your Legacy Data Center Strategy Holding Your Digitization Progress Back
For the past decade, enterprises trended toward owning and managing on-site data centers to power their business. IT infrastructure was centralized and remained close to the core.
Digital services have evolved, becoming more complex and interconnected as data center needs proliferate beyond the headquarters or main office.
Lightning-fast services are required at the edge of user networks.
Software solutions or cloud providers deliver services for fast-moving and agile workloads.
Colocation expands data center resilience and offers a suite of added services to complement enterprise IT strategies.
Ultimately, the single centralized model has evolved into a multi-faceted and distributed IT model.
The question of whether your business is ready to compete in today's marketplace starts with its data center strategy. Public cloud and colocation providers are powerful contenders for the ideal next stop for business workloads because they fuel technological breakthroughs in the digital age, allowing businesses to increase productivity, prosper, and reach new markets.
This phase of digitization shifts enterprise storage, networking, and computing from centralized and singular locations to decentralized edge locations.
Is your business looking for greater performance, interconnection, and fast deployment? Here are the top reasons that distributed enterprise IT strategies offer these benefits.
Outsourcing Data Center Services Delivers Lower Total Cost of Ownership
Building and maintaining on-premises IT infrastructure creates a bundle of new fixed and variable costs. Not only must businesses pay to acquire servers, commercial-grade cooling equipment, power generation systems, and more, but they must also pay to update software, maintain components, and retain experienced IT staff who monitor and immediately remedy problems.
This makes an on-premises strategy's TCO (Total Cost of Ownership) expensive. Shortcuts to match budgets can quickly result in subpar equipment or designs, low reliability, or unmet compliance standards, to name a few lapses.
When businesses contract or lease data center space, they only pay for the data center resources they use. Yet, they can leverage a multi-million-dollar infrastructure, expert design and facility management teams, a suite of carriers already in-house, and professionally managed solutions.
Tenant Shared Data Centers Are Built for Scalability
Every business dreams of the day they have so much demand they can't keep up; it can be a real nightmare when it happens to businesses that haven't been preparing well in advance to scale their data center build.
Time and money can technically be reallocated to add capacity to an on-premises data center, but the business opportunity may already be gone by the time capacity is added.
In an era of high data center demand and supply chain shortages, top-level providers are planning years in the future to deploy and operate new IT infrastructure for businesses that require responsive growth timelines.
With outsourced data center services, customers don't need to build out additional power and cooling support, add more IT employees, and design modern and highly efficient facilities.
On-demand resources are available through their chosen third-party suppliers. Expand hardware footprints within a colocation facility or provision additional cloud resources. Off-site providers design data halls to accommodate customers' growth requirements with flexibility. Plus, the added services are difficult to replicate with an HQ data center.
Data Center Providers Lead in Security & Compliance Standards
The sheer scope of some compliance standards, coupled with the increasing sophistication of cyberattacks, creates a quagmire for organizations who wish to keep their on-premise data centers compliant or secure.
Colocation data centers and cloud platforms dedicate more of their resources to protect their customers' IT assets and maintain a variety of regulatory protocols to match different industries. Annual compliance attestation reports from independent auditors are available upon request for customers to safeguard their critical IT.
There is little margin for error when it comes to maintaining compliance in a data center. Advanced security measures include layered security zones, biometric access, camera and surveillance systems, and advanced monitoring capabilities to detect and notify any possible building or system emergencies.
Data centers must comply with stringent daily operating protocols for systems, facility, and site teams that are comprehensive and require continual documentation to meet audits to confirm certification. Additionally, organizations should feel empowered to ask about how often their data centers renew their certifications to track their commitment.
Colocation Delivers Uncompromising Uptime Resilience For The Modern Marketplace
Increasing digitization, combined with the growing sophistication of cyber threats, requires businesses to invest in redundant infrastructure to have services and data available at all times. Redundant systems don't only apply to power redundancy. Cooling equipment must have backups and fail safes. Networks can ensure reliability with diverse fiber pathways and blended carrier solutions over private networks.
Unfortunately, most on-prem facilities lack redundancies or fail-safe procedures to provide continuous uptime. This is especially troublesome in the current climate, where the cost of downtime is reported to be at least $5,600 per minute.
While colocation uptime can be even more stringent than cloud, with 100% uptime guarantees that better the standard 99.9% standards for public cloud providers, the ability to depend on high availability performance is a leading reason businesses choose colocation.
Both cloud and colocation environments can also provide much more robust physical security than on-premises facilities by guarding against insider threats and unauthorized facility access. Some colocation data centers offer disaster recovery solutions to augment your business's uptime resilience capabilities further.
Building A Network Connectivity Ecosystem
Enterprises rely on networks to connect data and services across fiber backbones. Bringing the right carriers or combination of long-haul providers and cloud providers in-house is prohibitive for most businesses.
Conversely, data centers bring many network providers and solutions together in meet-me rooms, offering services and network redundancy that is only a cross-connect away. Customers benefit from a single point of entry to a suite of network providers without building out those networks with each carrier inside their data centers.
Access to ample connectivity isn't the only thing hindering business strategies. Businesses that rely solely on the public internet to transmit data struggle with variable performance. Limited access to the right carriers can equally limit the national and global reach, and single-access solutions are vulnerable to downtime events with the network.
Choosing a carrier-neutral provider may be important for high-growth businesses that want to leverage the wide variety of providers, blended IP solutions, and multi-cloud connections between their data center and cloud services. Enterprises that congregate and interconnect IT services and resources within carrier-neutral environments realize greater flexibility and cost-effectiveness.
Capturing Data Value Lies In Turnkey & Simplified Infrastructure Across Multiple Geographies
Meeting increased data and business digitization demands makes computing and storage an essential element for businesses. It is difficult enough to get a handle on your business's core data center, let alone meet new security demands and deliver better user experiences from a centralized location. Element Critical takes the complexity out of IT infrastructure from the smallest form factors to million-dollar deployments.
Tour one of our premiere data centers or speak with a solutions architect today.