Colocation Offers Five Connectivity Solutions to Drive Business Growth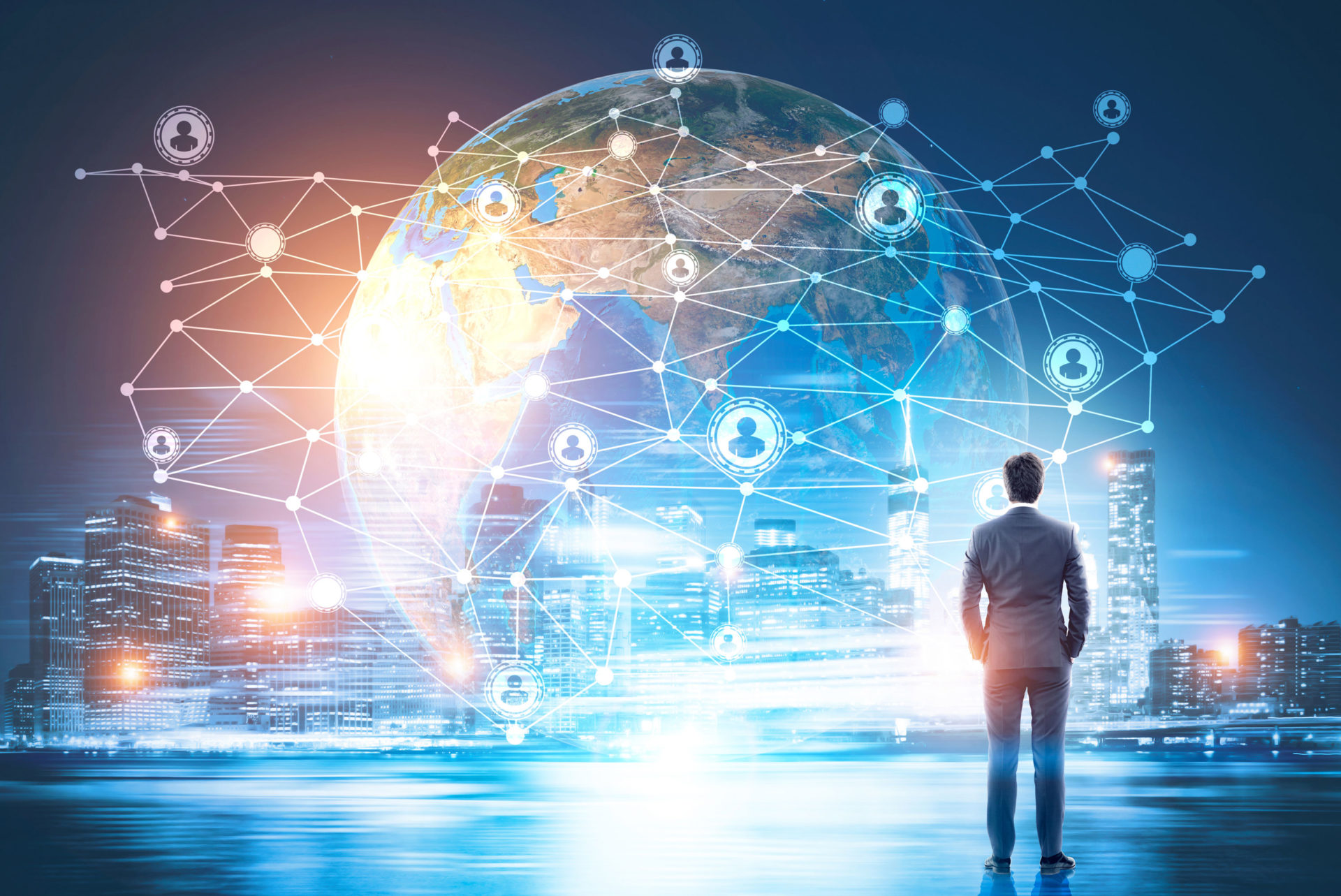 Looking back at how communications technology has advanced over the years, the changes are incredible. One of the most significant developments in communication came in 1831, with the invention of the electric telegraph. The telephone came next, followed by the internet and email. The internet revolutionized communication, making it faster and easier.  Now mobile, and wearable technology is incorporated into every aspect of our lives.  
In our data-driven society, digital methods have superseded all forms of communication. Communication in a digital world, however, is not just about transacting conversations. It has much to do with the exchange of data between computers and digital devices. And the technologies that are transforming our daily lives depend on the transfer of massive amounts of computing data over networks delivering stability, speed, and coverage.  
Connectivity Solutions Are Key to Business Success 
Building a solid network architecture is a critical success driver for any business because every business today is a digital business. Whether your organization needs to support 24×7 customer service, connect workforces across the globe, stay in touch with suppliers, or outpace the competition – it is vital to remain online and always available.  
Connectivity done well can launch enterprises to new heights.  Done poorly, connectivity issues can result in insurmountable losses. Every time a business system lapses, it risks brand damage – planting seeds of doubt in the customers' minds and giving competitors an automatic edge.
Five Ways Colocation Data Center Connectivity Can Enhance Your Business
Here are the top 5 ways that connectivity solutions in a colocation data center can enhance your business:
1. Reliability
2. Cost Savings
3. Hybrid Cloud
4. Technology Adoption 
5. Customer Service
Reliability Is an Essential Characteristic for Digital Infrastructures
In today's customer and business market, business-as-usual never skips a beat. If your clients cannot find your solution conveniently and rapidly, they may turn to competitors for products and services.  
A reliable data center network doesn't just mean 'always-on' in the data center world. It also means that the network architecture is dependable enough to operate without fail. Choosing the right combination of network partner providers can allow for built-in layers of redundancy and monitoring to ensure the business is connected for optimal performance and protected from outages.  
Carrier-Neutral Colocation Delivers Cost Savings With Competitive Carrier Solutions
The days of having a single carrier ISP provider are long gone. With only one carrier, businesses can easily fall victim to lock-in, price increases, and reduced bandwidth. Carrier-neutral data centers run entirely independent of the network providers. This means that multiple telecom carriers can access the facility since it is not owned or controlled by a specific Internet Service Provider.  
The variety of options translates into a highly competitive marketplace for the customer – all this found right inside the colocation data center.  By offering multiple connection options, the incentive exists to keep prices low and deliver better services. Each carrier and cloud provider offers unique features and solutions that cultivate a flexible and scalable growth environment for customers within a colocation data center versus an on-prem environment limited to a single carrier solution.  Leveraging a competitive carrier is one cross-connect away in a colocation data center.
The Hybrid Cloud Model Offers Colocation Customers a Competitive Edge
Hybrid cloud models have grown in popularity as businesses prioritize ideal environments for diverse workflows. Many companies must address the challenges of exponential data growth and have discovered there is not a single solution. 
Optimizing IT environments requires a closer examination of the costs to transmit data in and out of the cloud, with additional attention toward privacy, security, and compliance concerns. Enterprises are quickly declaring hybrid cloud and colocation models the winner.
An organization must strike the right balance for their infrastructure needs, from hosting Software-as-a-Service applications in the cloud to edge colocation data centers and on-prem solutions. Colocation data centers understand the need for simple connectivity between workloads in the data center and the cloud.  The hybrid setup leverages network connections and cloud on-ramps to ensure businesses have redundant architecture solutions coupled with all the advantages that colocation provides.
Leverage the Latest Technology for Your Business
In a digital economy, taking advantage of new technology opportunities makes a big difference to your companies innovation bottom line. Keeping a finger on the pulse of tech development ensures the business IT roadmap is on track.
Technologies such as AI and IoT allow businesses to harvest massive amounts of complex data to gain valuable insights about their products and customers. The IoT platform provides a digital link between a company, its products, and its customers, resulting in faster innovation, more efficient business models, and enhanced customer experiences.   The competitive advantages are tremendous.
However, these technologies also require storage capacity, processing power, and the backbone of a high-speed network. The right network can eliminate latency that robs the organization of timely insight. And the right colocation partners can deliver storage, power, and multiple carrier solutions to support low-latency solutions in edge locations.
Connectivity is Key to Meeting The Experiences Customers Demand
Customers call a lot of the shots for a business. They demand faster response times, more efficient processes, open lines of communication, and personalized experiences. In short, customer expectations are higher than ever.  
Connectivity can be the difference between seamless, cohesive customer experiences and fragmented, confusing ones. Connectivity solutions bring game-changing advancements to organizations, such as enhanced digital customer experiences and business automation solutions. Furthermore, connecting all business systems for a unified data flow helps enterprises deliver relevant customer engagement born of high visibility.
The Element Critical team has decades of experience in networking and we understand that housing your critical IT in a purpose-built facility with global connectivity is an important component of your business success.  Our full range of network services are available in each of our data centers, located in Chicago, Texas, Silicon Valley, and Northern Virginia.  Reach out and our team members can begin to align your IT strategy with your business goals, providing seamless and secure connections to carriers of your choice and on-ramps to cloud providers for connected hybrid cloud and colocation business models.