Construction On Houston's Robust Data Center Is Underway To Deliver Critical Capacity For 2022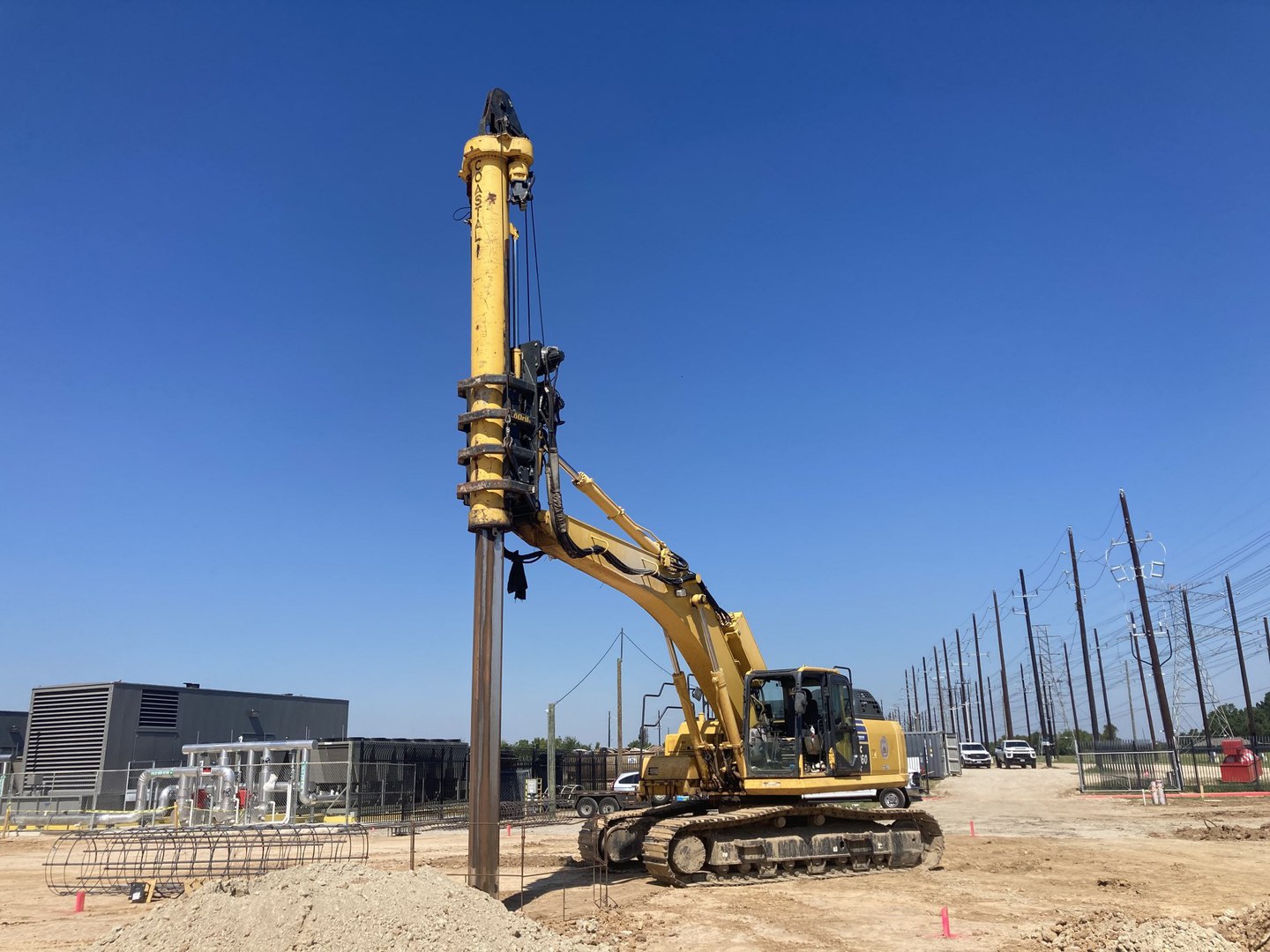 The key elements that make your data center selection a premier choice for your business include factors that are set in motion long before the search begins for a provider partnership.  From selecting the perfect location to withstand disaster and deliver high availability services to the right fit engineering team that expertly delivers consistent customer care – a great deal of planning goes into the infrastructure built to power Houston's most critical technologies.
Beyond The Four Walls of a Data Center
Purpose-built data centers are master-planned from conception to completion to deliver longevity, redundancy, security, availability, customer-centered design, and more.  In our technology-fueled economy, a business's data center is part of their competitive advantage in the marketplace, powering digital transformation, innovation, and growth.
To that end, Houston One's data center employs detailed craftsmanship to elegantly design compute space and human space for maximum efficiency.  The effort is intended to drive down operational expenses for our customers.
Data halls are constructed column-free and offer level flooring throughout the building to remove angled ramp entries
Each data hall is designed with a dedicated power transformer, fed by an adjacent 400 MW loop-fed substation and diverse entry paths for power redundancy
Dedicated transformers also enable customers to choose their own power provider, adding competitive pricing to the advantages that Houston One data center customers can leverage
Data halls offer a variety of power configurations: N, N+1, 2N
All these benefits and more are the hallmarks of this premier site, purpose-built to safeguard our customer's breakthrough technology now and into the future.
Construction Has Commenced
This is precisely why our teams at Element Critical's Houston One data center are so excited to begin construction.  Houston One sits on a 20-acre campus and currently houses 4 completed and dedicated data halls for wholesale and enterprise retail customers.  Construction includes the expansion of the existing core and shell another 33,000 square feet to envelop two brand new data halls.  The groundbreaking was celebrated on September 22nd, and construction is underway as Executive Construction, Skybox Datacenters, and Element Critical partner to build out the newest suite space for delivery in 2022.
Preparation Is Key to A Successful Data Center Construction Project
The above images showcase initial efforts to prepare the earth prior to pouring the foundation. Preparation is key to a successful data center build project.  Construction teams have been preparing soil sample borings, testing the nature of the compacted media on-site, and maintaining the perfect soil conditions to set the drilling piers and concrete in place.  It is imperative to understand the site and local area environmental conditions to account for every consideration that affects the construction project.
Projected Completion in 2022
Construction teams are working hard to deliver the facility excellence for which Element Critical's Houston One data center site is already known.   Teams are also aiming to deliver the two data halls, ready for customers in Q2 of 2022.  The additional 6MW of critical capacity will offer a customizable fit for businesses ready to scale technology services in a robust and secure environment, purpose-built for the Houston market.
To set up a tour to see the facility, please email us at [email protected] or learn more here: https://elementcritical.com/data-centers/houston-one/