Five Data Center Trends Driving Business Growth in 2021 and Beyond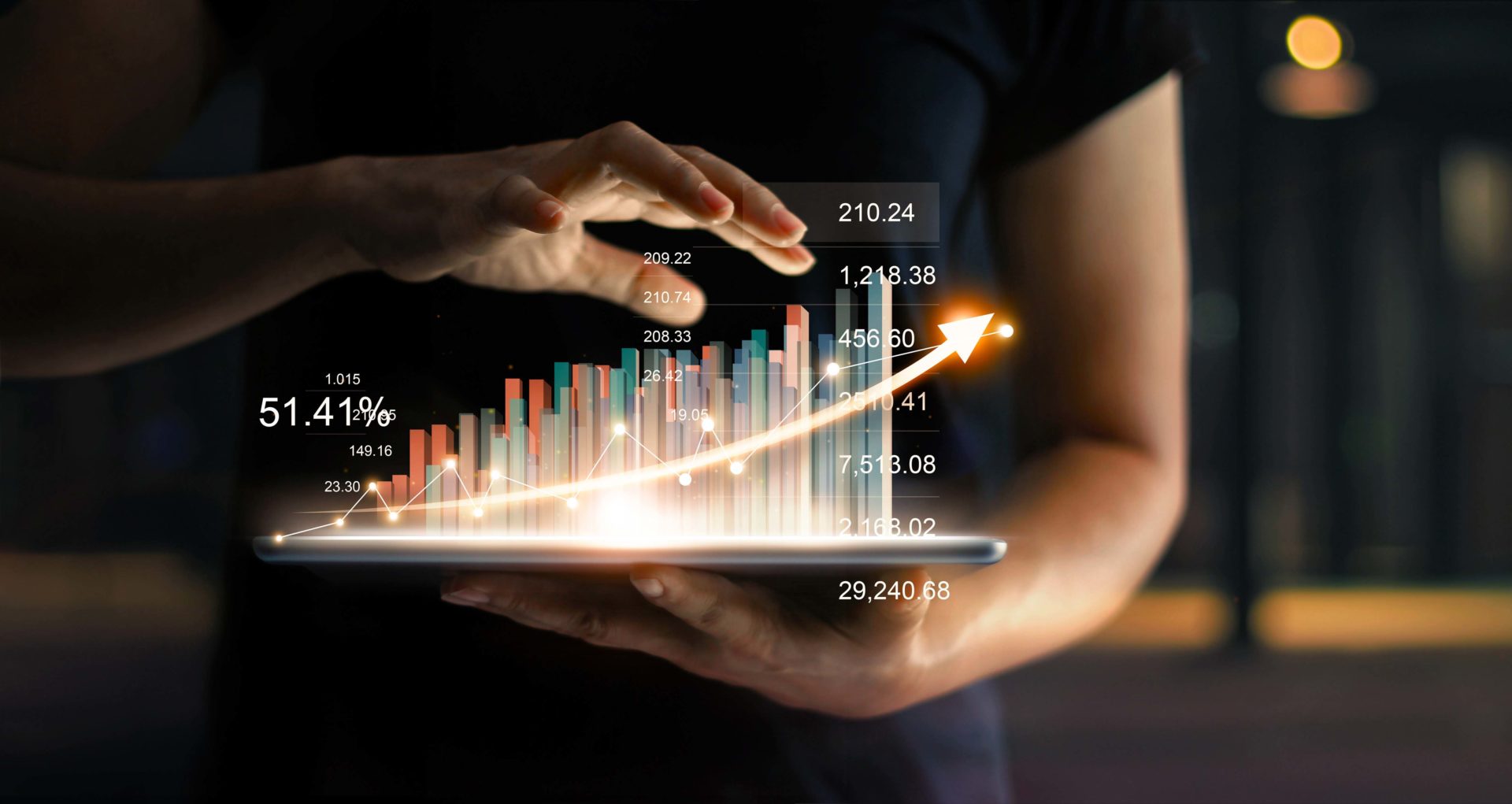 Welcome to 2021, where we find ourselves in a transformational phase for many businesses.  2020 showed us just how quickly the world could change.  Businesses in every industry hurtled toward a wholesale shift in how their organization survived and thrived.  Businesses had to adapt and enact changes quickly, including pivoting to support a remote workforce, delivering goods online, adapting to customer behavior changes, opening new supplier paths, and developing partnerships within a wholly digital ecosphere.
Covid-19 may have been the spark that lit the torch of transformation, but many of the technology-driven solutions that enabled the rapid shift were already underway.
Although the past year was one of anxiety, loss, and upheaval, at least a few of the changes we experienced last year prompted a more positive and permanent revolution. The digital-first model showcased numerous possibilities for employees to find a new work-life balance where remote work is now commonplace.  And technology innovation that helped reduce the impact of the pandemic, is now playing a critical role in reinforcing the economic development needed to stabilize us in the year to come.
Ultimately, technology is the new normal.  And it is more important than ever to an organization's overall success in a post-pandemic 'new normal.'  The choices employees and companies make every day to move forward are the exact steps that will drive future success.  Here are four insights that will inform your business strategy to remain relevant in 2021.
Colocation Is on The Rise
Small to medium businesses, that formerly kept servers and entire racks on-premise, are now looking to move the hardware to a proper data center.  Doing so will realize a host of benefits.   The transition avails them of reliable bandwidth, plus a myriad of connectivity and cloud connect solutions.  Interest in colocation has also spiked because customers relinquishing costly office space can now utilize office and conference room space as an offering included with their local colocation facility services.  Furthermore, the dedicated data center colocation facility provides enterprise tenants with complete privacy, strict security, and control to facilitate compliance demands.
Technology Is Driving Colocation Demand to Edge Markets
We use cloud computing every day to access services such as Dropbox, Gmail, and Netflix, so we understand how our smart devices can deliver intelligence alongside rapid content.  Cloud computing also supports our smart thermostats, toasters, and someday soon, it will support our vehicles.
Alongside cloud computing, which has risen in response to the global pandemic, edge computing is growing more critical.  Ultimately, edge computing means the literal geographic distribution of computing done at or near the data source to reduce the latency or lag time.  The technology supporting business innovation is pushing IT workloads closer to the end-users, driving demand for colocation in under-served markets.
While cloud providers have focused on building massive data centers with tight control around the architecture, this is the opposite model needed to support an edge strategy.  Smaller. regional colocation data centers, deployed at the edge, will serve as a bridge between the end-users and the centralized data centers or cloud providers.  Using this model, businesses can take advantage of edge computing.
Best Of Both Worlds Technology Found In Hybrid Cloud & Colocation Solutions
The adoption of cloud computing, as noted above, is widespread among businesses.  However, many companies that migrated to an all-cloud infrastructure during the pandemic are now looking to optimize their IT environments with hybrid cloud and colocation solutions.  This way they can provision the same cloud access and speed to scale, coupled with greater control and cost savings that are imperative to keep their strategies advancing.
Enterprise companies can design their own cloud in a data center, control dedicated and private networks, and run virtualized networks.  Cloud connect technology can be deployed within your colocation facility to manage data flowing out of the cloud with a dialable user interface, significantly reducing the egress fees.  As a result, the modern data center provides the low latency networking companies need with built-in virtualization that enables the hybrid cloud.  This model's growing popularity allows businesses to optimize for their workloads rather than feel locked into a single vendor.
New Business Models Will Emerge To Support Green Initiatives
The technology culture supported by increased digitization requires a physical infrastructure footprint that is also rapidly expanding.  Data centers consume power and require ultra-efficient design – this points a spotlight on the need for renewable resources and green initiatives within this industry.
A new adaptive data center must keep up with these facility demands, supporting high, mixed, and variable density without losing efficiency.  Companies that wish to achieve greater business value with less costly energy and infrastructure resources will seek to align with colocation providers that value design efficiency and deliver renewable energy options.   Colocation customers will certainly see the value immediately because lowering PUE through green initiatives lowers the total cost of ownership within your data center.
---
At Element Critical we are excited to see what 2021 brings for our business and our customers.  With data centers in Silicon Valley, Chicago, and Northern Virginia, Element Critical's Tier 3 facilities are network-rich and hybrid IT-ready.
Click here to schedule a virtual tour.
Click here to talk with a colocation specialist.