Forecasting for the Future of Data Centers at Bisnow DICE, West 2017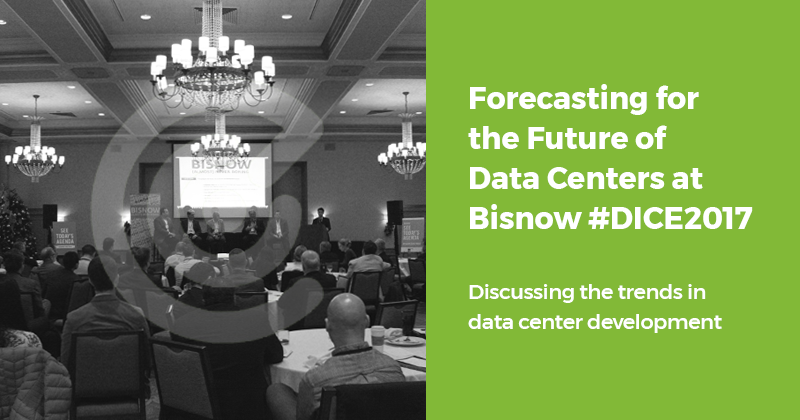 Last week we met up with colleagues, partners, and leaders in the data center industry at the Bisnow Data Center Investment Conference & Expo, West. It was a terrific event and our CEO Ken Parent had the opportunity to speak on Forecasting for the Future: The Investment and Development Outlook. Speakers on the panel included:
Miles Loo, Jr. (Moderator), Executive VP & Global Lead, Valuation & Advisory – Data Center Consulting Group, Newmark Knight Frank
Michael Foust, Chairman, DataBank Ltd. & Vantage Data Centers, Digital Bridge Holdings, LLC
Bruce MacLean, CFO, Infomart Data Centers
John Regan, VP, Digital Infrastructure, Landmark Dividend, LLC
Ken Parent, CEO, Element Critical
Corey Welp, Managing Partner & Co-Founder, fifteenfortyseven Critical Systems Realty​ (1547)​
Panelists discussed some of the changes they've seen in the data center industry, with growth fueled by a constantly evolving digital economy. New technologies and increased Internet accessibility has also impacted the way data centers are acquired or built. Providers are also looking for the markets that most apply to their customers, whether by building from the ground-up or retrofitting existing facilities to meet specific customer needs.
Some of the topics discussed were the ongoing consolidations within the industry, as well as the increased use of hyperscale data centers. There was also a discussion about the increasing appeal of regions with lower utility costs, such as water and power, made accessible as technology and Internet infrastructure continues to grow.
We'd like to thank the fellow attendees for their participation and Bisnow for hosting the event. It was a pleasure to be a part of the discussion and share insights about a growing and dynamic industry.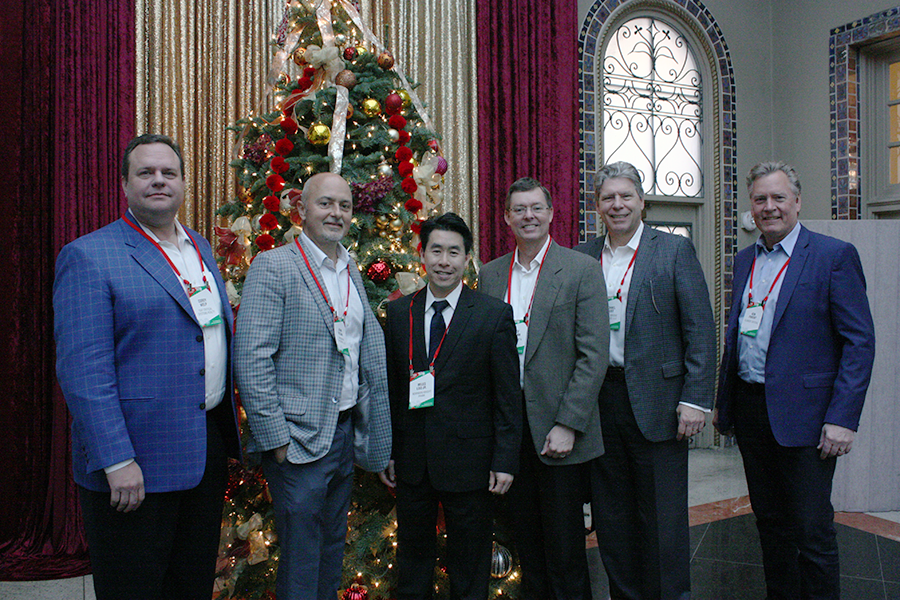 Speakers (from Left to Right) Corey Welp, John Regan, Miles Loo Jr., Bruce MacLean, Michael Faust, and Ken Parent