Four Reasons Compliance Reports Are Beneficial For Your Business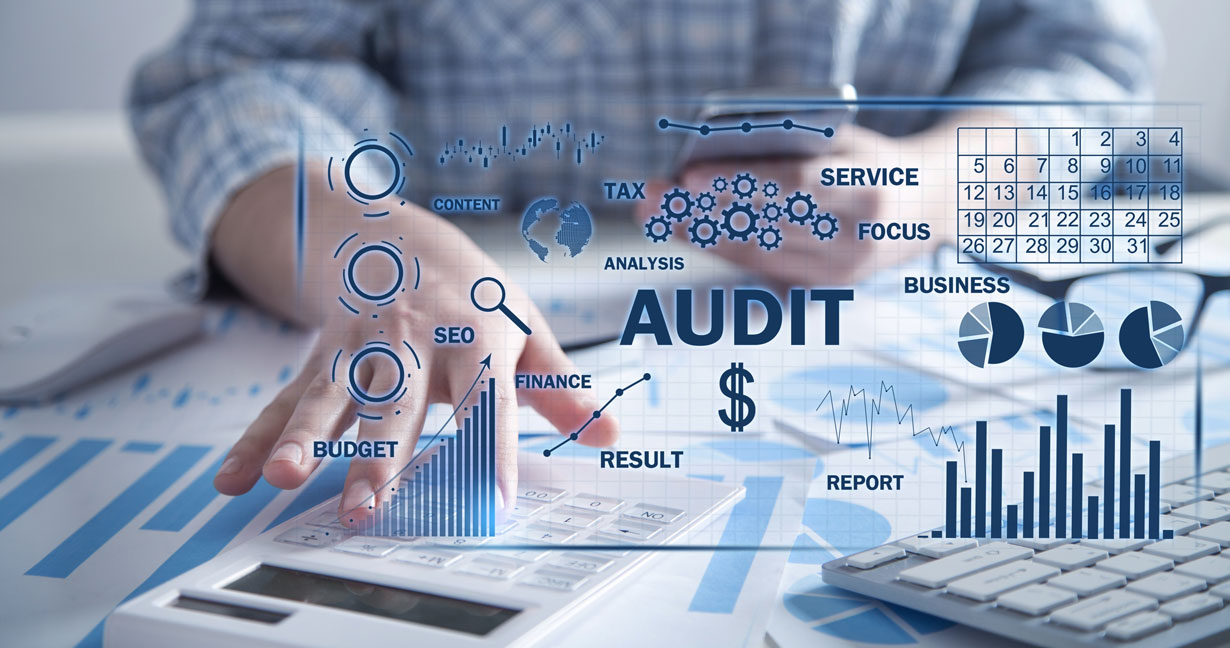 In a data-driven world, compliance reporting can help businesses ensure their data center operators are positioned to protect and secure data from breaches that can affect millions of dollars and millions of people at the same time. Our everyday lives are interwoven with data streams, and breaches are increasingly widespread and dangerous.  Organizations of every size are susceptible to attack.
Using past examples, security hacks can jeopardize the safety of clients, employees, and anyone with information on the servers attacked. The financial costs can be extraordinarily high. IBM Security's "The Cost of a Data Breach Report" shared the highest data breach costs in history, reaching $4.35 million in 2022. Impacts can be far-reaching, including hefty fines, loss in company value, reputational damage, congressional inquiries, expensive class-action lawsuits, and loss of consumer trust, to name just a few.
It is unnerving to imagine such a nightmarish scenario, especially when companies take exhaustive steps to shore up information security and ensure customer data is well-protected. Yet last year, that is precisely what happened to more than 4,100 companies.  The fashion brand SHEIN was fined 1.9 million by the state of New York for failing to disclose a data breach exposing credit card data for 39 million customers due to system infiltration. Healthcare and insurance provider Medibank had 9.7 million customer files stolen with confidential and identifying information when someone gained unauthorized access to their system. These unfortunate situations demonstrate the value of compliance reporting in today's data-centric and interconnected world.
How Does Cyber Attacks Affect Your Data Center
Due to technological advances and growing IT demand, more businesses are using data center facilities outside of their legacy in-house data center. The hybrid IT model allows businesses to pick and chose the systems and solutions they would like to keep on-premises and those they'd like to colocate or put in the cloud. 
Whatever the mix of digital assets, increased digitization means businesses must address vulnerabilities to protect and secure all their digital assets. Data centers provide security and compliance; some also offer access to cyber-security solutions that include firewalls to prevent attacks, DDoS mitigation capability, data backup solutions, and more. 
Above all of these comprehensive solutions, data center compliance provides customers with an insightful way to assess the highest security and operational excellence standards – especially when independent, third-party auditing agencies assess data centers annually to examine threats and vulnerabilities systematically. Facility operators can provide compliance reports of the examination and certification for customers to review. 
What are Compliance Reports?
A compliance report, more accurately referred to as an attestation report, contains an independent auditing firm's assessment of the controls, policies, and procedures an organization has put in place to manage risk and protect sensitive information or data. The compliance reports are typically completed annually; compliance reports assure customers, vendors, and other business partners that a company meets the guidelines in specific regulatory standards to minimize risk.
It's important to recognize that a compliance report is not exactly the same as a certification. Having a certification doesn't automatically mean that a company meets every aspect of a particular compliance standard. Two organizations might have a SOC 2 report, for example, but someone would have to actually review those reports to determine whether the scope of those reports is similar. One report may only cover two or three SOC Trust Services Criteria, while the other addresses all five.
A compliance report should not be considered a blanket guarantee that an organization meets every aspect of a specific compliance framework. Rather, it should be seen as a foundational starting point, a resource that provides insight into an organization's steps to protect itself, its customers, and its partners from risk.
4 Benefits Of Effective Compliance Reporting For Business
There are several reasons why compliance reports are necessary for any successful business.
1. Industry Requirements
In many industries, businesses must comply with standards, laws, and regulations; demonstrating compliance may result in regulatory violations, massive fines, or business shutdowns. Compliance is essential to doing business. 
Compliance reports demonstrate all compliance initiatives have been undertaken and achieved. Take, for instance, PCI DSS compliance for the retail industry. A company must guarantee that it has the security controls in place to protect the financial information of its customers when it comes to credit card processing, or else it will have a very hard time earning customers' trust. Similarly, organizations involved in the healthcare industry must demonstrate their commitment to meeting HIPAA guidelines if they want to be taken seriously by customers and other vendors.
2. Risk Mitigation
No company wants to see its name in the headlines when news of a serious data breach becomes public. While organizations might devote much time and energy to their security controls, compliance reports serve as a reality check. The evaluation of an independent auditor can help them identify where their policies need to be strengthened and what gaps remain to be filled. 
Compliance audits provide a snapshot of a company's security posture and how far it may need to go to minimize potential risks. Even if an auditor determines that existing controls are sufficient, the report may flag areas to improve or provide a foundation for expanding the scope of security controls.
3. Vendor Quality Control
When outsourcing IT infrastructure to third-party data center providers to streamline operations and augment resources for better focus on strategy, it is easy to think of vendors as being separate businesses. However, the law often does not distinguish them from their employers in practice – especially regarding data. 
When customers entrust a data center operator with their data, they do so with the understanding that the company has an obligation to keep that data secure. If the company then hands that data over to a third-party vendor (a payment processor, for example), they have an obligation to make sure the vendor's security controls are up to the same standard. If the vendor suffers a data breach that exposes customer information, the customer can hold the original company liable.
Compliance reports, then, are critical when selecting vendors or offering vendor services to other companies. A compliance report streamlines operations and ensures that customers can hold them accountable for their commitment to compliance. 
Customers are also able to leverage the additional services that compliance covers. Imagine having an entire team of engineers, experts, and technicians on hand to ensure every aspect of quality, performance, maintenance, planning, and compliance is handled. That and more is what customers are purchasing when they outsource data center services to colocation experts. 
4. Peace Of Mind
As a business owner or stakeholder, it naturally falls that greater peace of mind accompanies business partner relationships where regular compliance reporting and certified audits offer concrete evidence of where the business stands and the security measures in place. Selecting data center operators that meet the highest standards of operations is much better than flying blind. 
The Importance of Data Center Compliance
One of the most important vendor decisions a company can make is selecting a colocation data center partner. Since any equipment, data, and applications migrated into a data center environment will rely on the colocation provider's infrastructure, it's critical to assess whether or not the facility has the controls to mitigate risk and keep sensitive information and networks secure. While it's important to remember that hosting a poorly secured network in a data center infrastructure with an outstanding compliance record will not be sufficient to protect an organization from risk, hosting a network in an environment that has failed to meet baseline compliance standards is asking for serious trouble.
If a data center doesn't make its compliance reports readily available, that should be seen as a warning sign that the colocation provider isn't fully committed to transparency and security. While compliance reports often contain confidential information and are not readily available to anyone, data center tenants should be able to access them easily for their reference and prove to their partners that their data solution is fully compliant with specific regulatory frameworks.
That's why Element Critical's customer portal is such a helpful tool, allowing colocation customers to access and print compliance reports at the touch of a button. Where many data centers leave customers pushing through a lengthy process to request a compliance report, our customer portal allows customers to instantly retrieve the most up-to-date attestations to help them demonstrate that their data solution is fully compliant with relevant security frameworks. This helps them to better capitalize on opportunities to help their business keep growing.
To learn more about how Element Critical data centers are revolutionizing the way colocation customers think about data center compliance and personalized service, speak with one of our colocation specialists today.