Sustainable Companies Rise To Meet ESG Goals With Green Data Center Partnerships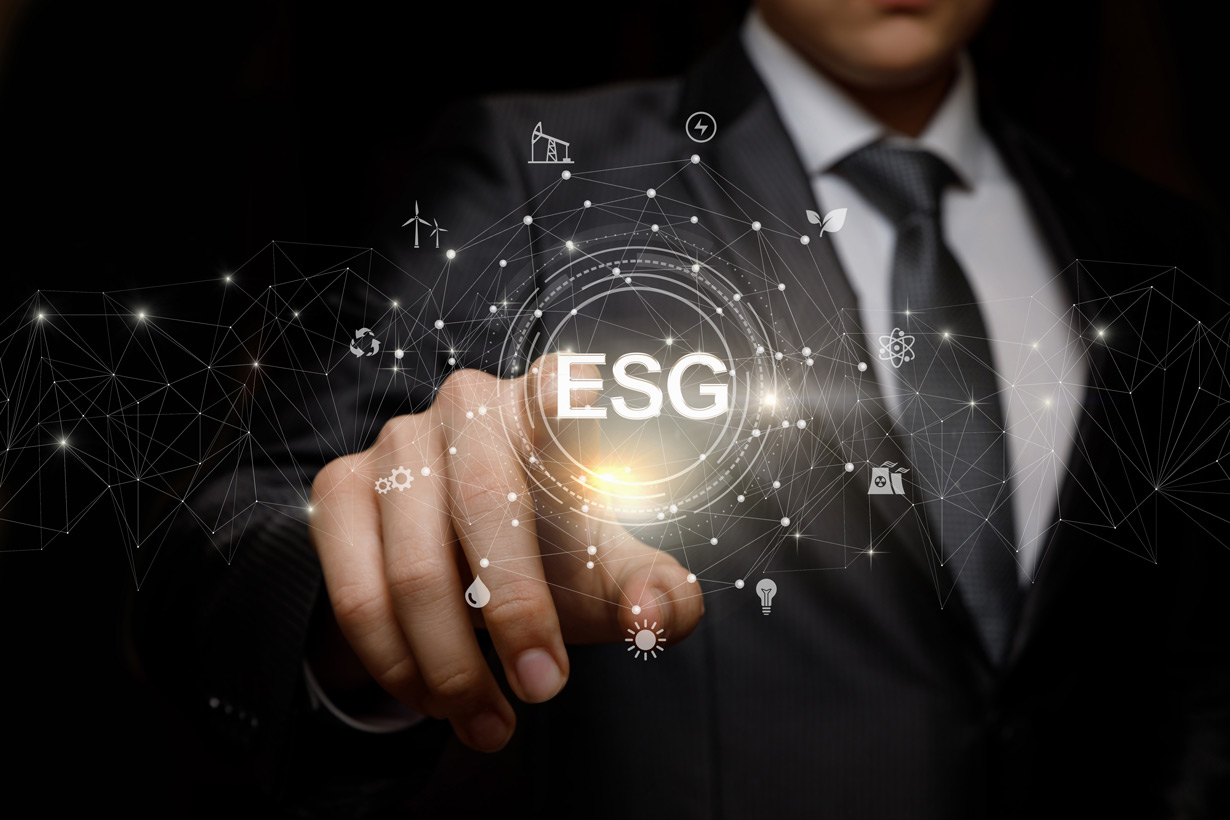 When IBM reported that 60% of consumers would only shop with sustainable companies, it wasn't a shock to anyone. Instead, it served as a poignant reminder that being able to demonstrate your commitment to ESG is now a prerequisite for increasing brand awareness and bolstering the bottom line.
Consumers are driving the trend in a positive direction, and corporations are rising to the occasion, elevating ESG initiatives both inside their company and through closer inspection of their supply chain partnerships. The number of multinational corporations that have also pledged to work with only suppliers that adhere to social and environmental standards is creating a cascade of positive change in the performance criteria of brands who wish to attract business from these corporations.
Nevertheless, companies must ensure their data partners stay abreast of the newest sustainable methodologies and technologies if they want to reap the total ROI of their ESG efforts.
It Is Exceedingly Hard To Get ESG "Right" – And There's Less Time Than Ever To Get It Wrong
With a 500% increase in internet searches for ESG since 2019, and more than 92% o S&P 500 companies now releasing annual sustainability reports (up from just 20% a decade ago), it's clear corporations have FOMO over ESG. However, the underlying assumption from C-level executives is that ESG is a static goal that can be achieved rather than something that is continually built upon and continues to undermine most corporate ESG strategies.
Unfortunately, organizations have never been less united in how to actualize their ESG goals and sustainably grow their business. Internal misalignment on the purpose of pursuing ESG objectives, the opaqueness of financial and logistical mechanisms needed to realize those goals, and a lack of KPIs through which to hold resource teams accountable make it exceedingly difficult for businesses to effectively balance short-term business with long-term ESG goals.
In some cases, organizations self-sabotage their ESG efforts by committing to unrealistic goals. Whether it's betting on unforeseen advancements in carbon capture, hyping up an all-electric future, or relying on abundant carbon offsets, organizations across the board have tied themselves to potential. future solutions at the cost of real, present-day progress. This was visible in a small way during the pandemic.
In early 2020, business thought-leaders the world over lauded that the shift to remote work served as a harbinger for a new era of sustainable, resource-efficient business. However, anyone who works in data knew there was more to this story. The COVID-induced spike in online activity triggered a demand for 42.6 million additional megawatt-hours and 34.3 million additional megawatt-hours of electricity to support data transmission in 2020 and 2021, respectively. In effect, this rendered the transition to telework as a mere shift in the source of emissions rather than eliminating them.
In this context, however, businesses that leveraged green-certified on-premise or colocation strategies were readily positioned to capture additional web traffic without making costly pivots or sacrificing progress towards their sustainability goals. This highlights an important fact: more and more organizations recognize that leveraging sustainable data practices is one of the foundational ways to minimize their business's environmental footprint.
Utilizing Third-Party Data Partners' Expertise Is The Easiest Way To Ensure Your Data Center Sustainability
In the U.S. alone, data centers consume more than 70 billion kilowatt-hours of electricity a year, equivalent to approximately 2% of all electricity use in the U.S. While the technology used to power data centers is becoming more efficient, data center consumption will increase with utilization.
To meet this challenge, enterprises will need to construct greener certified data centers that utilize innovations like free air cooling and low-power servers to yield a much lower PUE and WUE than traditional facilities. Green data centers also tend to require redundant infrastructure to provide greater uptime, lower energy costs, and increased profitability for its users.
While constructing green-certified facilities is an enticing solution, it is not a complete one. This is because building a green-certified on-premise data center is only half the battle when it comes to facilitating truly sustainable data deployments. Meta provides a great example of this in action.
In 2021, Meta constructed on-premise data centers that sought to minimize traditional centers' environmental and ecological harm. To do this, they reduced indoor air contaminants, lowered their minimum relative humidity to 13%, and innovated a first-of-its-kind indirect cooling system. In turn, these centers exhibited an average PUE and WUE of 1.09 and 0.26, respectively, near-perfect figures for these metrics.
However, while Meta's progress is noble, it is underscored by an uncomfortable truth about sustainable on-premise data centers: businesses must take a long-term view of the continued investments required to bolster their data deployments' sustainability and reap the benefits of their ESG strategies. With this in mind, it becomes clear why so many enterprises are instead opting to use the skills and resources of third-party data partners to actualize their ESG goals.
Etsy represents an ideal case study in the power of utilizing its data partners' expertise to maximize sustainability. In 2015, Etsy committed itself to reducing the energy utilization from its third-party data centers by 25% within five years. Working with its partners, Etsy began hosting loads in centers that used new, more efficient cooling technology and higher rack density to take advantage of their partners' power-efficient supplies. These actions allowed Etsy to drastically reduce its data centers' carbon footprint and position its data deployments as an anchor of its commitment to sustainability.
However, a key difference between Etsy's and Meta's stories is that Etsy's achievements are more replicable for smaller organizations with limited resources – especially for organizations willing to conduct due diligence and collaborate with data partners who share their zeal for sustainability.
What To Look For In a Sustainable Data Center Partner
Organizations must research and select data partners who share their passion for sustainability if they wish to accomplish ESG goals while continuing to deliver increasingly demanding, high-quality digital services. To that end, there are a number of criteria that organizations ought to evaluate potential data partners through to prove their dedication to sustainability.
Efficient power usage and procurement practice
If a potential data partner touts their commitment to renewable energy, organizations should ask questions about whether or not they have green power procurement agreements in place. Organizations can verify any claims of renewable energy usage by checking with groups like the Carbon Disclosure Product or the Global ESG Benchmark for Real Assets. Additionally, enterprises should also make sure that they work with data centers that regularly upgrade their servers with more energy-efficient technology and utilize AI innovations to forecast and optimize power consumption.
Optimized cooling
Sustainability-focused organizations should prioritize working with centers that leverage innovative cooling techniques like air economizing, hot and cold aisles, and zero-water cooling solutions. Questions should also be asked about how the center adjusts the speeds of its cooling sources to fulfill customers' performance requirements during peak demand periods; this will offer a sense of how scalable the center's sustainable solutions are.
HVAC management
A data center's sustainability is determined by more than just how it handles its servers. Truly sustainable data centers will carefully monitor all areas of their facility, including employee work areas, and adjust temperature, humidity, and heat load as needed without quickly spiking its usage of air conditioning. Additionally, questions should be asked about whether the center is making use of free cooling innovations or plate heat exchanges to minimize their need for mechanical cooling.
Eco-friendly data destruction
After data storage devices reach their end of life, they must be responsibly disposed of; over 80% of e-waste ends up in landfills. Sustainable data partners should leverage the expertise of eco-friendly, third-party data destruction services that boast compliance with NIST's 800-88 protocol for data sanitization. Some e-waste service providers, like the non-profit Human-I-T, will even take discarded technology, wipe the data, and refurbish it before distributing it to other non-profits and individuals.
However, while public cloud resources are able to deliver services at scale, there is one huge drawback of relying on public cloud solutions as it relates to sustainability: customers have very little control over what systems their public cloud provider is using to power their workloads.
In addition, there's very little ability for businesses to peer into their public cloud providers' energy usage, which can put a real dent in any organization's efforts to be transparent about their data operations' environmental impact. Given these limitations of the public cloud, the advantages of sustainable colocation providers come into view.
How colocation providers are helping organizations make their data deployments more sustainable
Greater flexibility and agility
Colocation providers do not mandate that their customers continue relying on outdated legacy systems which are less energy efficient. Instead, their as-a-service model enables colocation centers to offer customers the ability to quickly adopt new technologies that may boost the energy efficiency of their proprietary resources, such as cold / hot aisle containment, adaptive control systems, and innovations around waste heat and water recycling.
Focus on renewable energy utilization
Colocation providers have made massive transitions toward utilizing renewable energy resources to power their data deployments by entering into green power purchase programs with their electricity supplier. This arrangement allows them to purchase electricity from renewable sources such as wind farms or solar arrays. Similarly, some colocation providers enter into power purchase agreements to support renewable power generation in local markets where they reside. These agreements see the provider host renewable energy sources on-site and then purchase the electricity at a lower cost, allowing them to pass the cost- and energy savings onto their customers.
Efficient usage of public and private resources
Colocation providers give customers the option to shop around for public cloud resources depending on performance requirements and – most importantly for this discussion – their sustainability initiatives. Additionally, because colocation centers boast close proximity to different aspects of their customers' digital ecosystems, managing network traffic takes a lower carbon toll as the data has a much lower distance to travel.
However, colocation facilities must be cognizant of total-facility energy usage. To this end, many colocation providers are structuring lease contracts based on actual tenant energy usage, using in-house metering systems to determine usage, and adding an "overhead" amount for cooling and power delivery. This arrangement can encourage tenants to purchase efficient IT equipment and operate it with energy use in mind.
Creative solutions to safeguard and report energy use
Colocation providers are increasingly focused on the reuse of resources across the board, including reusing concrete from demolished buildings for new builds and reusing heat from the data center to melt ice on sidewalks. This creative utilization of resources goes hand-in-hand with the innovative solutions some collocation providers offer to monitor and optimize energy usage via AI and machine learning.
Additionally, companies can also get a better report of the efficiency and sustainability of their digital operations with modern colocation data centers. Many colocation centers offer transparency about carbon reduction plans and reduced energy consumption that will benefit all parties in the value chain.
How Element Critical embodies its commitments to sustainability in its Texas facilities
Element Critical's Houston and Austin colocation data centers are powered by 100% renewable energy. To achieve this, Element Critical selected the world's largest solar and wind energy generator, NextEra Energy Resources, LLC., as its preferred green energy supplier.
Element Critical purchased a multi-megawatt (MW) power-purchase-agreement (PPA)* with a subsidiary of NextEra Energy Resources to deliver green power from an ERCOT-connected, Texas-based wind energy center. This purchase exceeds our current colocation customer usage and allows us to embody our commitment to sustainability now and into the future. In addition, it allows Element Critical customers to claim 100% renewable power credits for their data center deployments.
Additionally, our Austin data center and our Houston data center are designed to meet PUE's internal efficiency goals, delivering the lowest costs for our tenants. By continually optimizing our energy usage and pursuing a lower PUE, we're able to enjoy an ever-decreasing carbon footprint in all of our data centers.
For Element Critical, powering the company's Texas data centers with renewable energy is the first of many milestones yet to come as our organization continues to take bold steps to lead the colocation industry toward a more sustainable future.