The Data Center Dozen – 12 Critical Considerations For Colocation Selection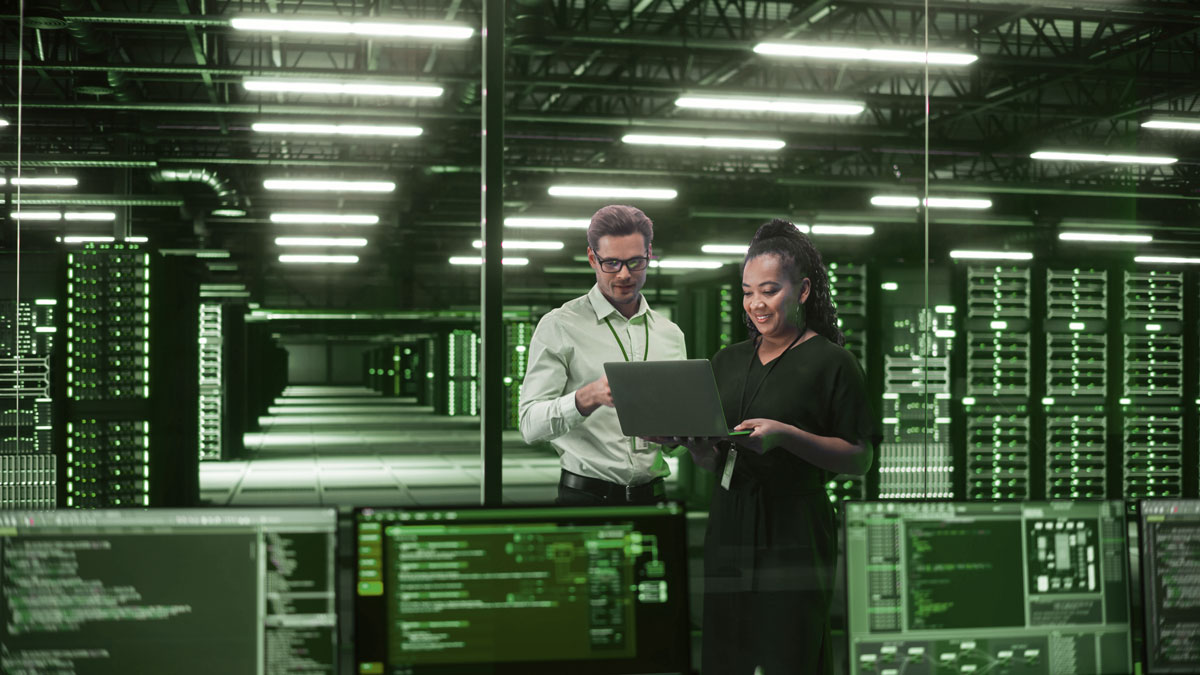 In the world of data centers, the safety and security of our customers' business-critical data is what drives our operational teams to deliver reliable performance with high-touch service. We understand that choosing the right data center team can be daunting.
Trusting your IT assets to colocation can open the door to innovation, sustainability, advanced services, and entire teams dedicated to servicing your IT stack. We are here to guide you through the process and help you make an informed decision.
In this discussion, we'll break down the key factors you need to consider when choosing a data center partner to help you build your business's security protocols, uptime performance, and network capabilities. Discover how to select data center partners for your business, whether your business is a small start-up or a large enterprise.
12 Keys To Consider When Choosing A Data Center Provider
Location
Location is one of the most important factors when choosing a data center. Ideally, you'll want to select a data center situated in an area that is relatively free from natural disasters and other potential hazards. This will help ensure that your data is safe and secure, even in an emergency.
Additionally, it's a good idea to choose a data center in a region that is both well-connected to your IT assets wherever they reside and situated in a region to serve the applications and end-user requirements with the least amount of latency.
Security
Colocation data centers secure various customer environments in the same facility, so look for operators that partition access through layers of security that match your requirements. Data centers offer state-of-the-art security measures, including biometric access controls, surveillance cameras, intrusion detection systems, and equipment sensors to transmit information to site teams for critical and preventative action.
While security layers are impressive, dig deeper to understand the provider's core values regarding security protocols, SOC2 and SOC3 compliance, and the rigor around operating protocols.
Connectivity
A good data center should have a solid connectivity framework that includes multiple Tier I internet service providers (ISPs), and blended bandwidth solutions for redundant and private network configuration. Colocation data centers also house various carriers within the data center so customers are only a cross-connect away from leading network providers and seek facilities with rapid provisioning to cloud on-ramps for access to cloud providers.
Scalability
As your business flexes and grows, your data center provider will need to match your changing requirements. Look for a data center that can easily accommodate custom environments, deliver optimal cooling for higher-density environments, and expanded storage capacity when your business is ready to grow. Managed services experts can assist in solving network, security, data, application, and multi-cloud challenges to ensure an integrated strategy that is built for agility during these growth cycles.
Reliable Power
Data center architectures duplicate all the critical components to ensure a continuous stream of clean and redundant power to customers' IT equipment. The failover planning and design redundancies are a great place to start when discussing uptime requirements; be sure to examine the SLA agreement for 100% uptime guarantees. Regarding business continuity, colocation data centers provide extensive backup systems and priority contracts for failover planning to deliver on uptime guarantees. Power is also configured in customizable redundancy models for customers with differing reliability needs.
Advanced Cooling
Cooling for data centers draws considerable power. Look for a data center provider that uses energy-efficient design and regularly updates equipment, as this will help to keep costs down and minimize the impact on the environment.
Support and Maintenance
Businesses that outsource data center services enjoy a host of added consultative guidance and services. Review their team of experts to ensure you are satisfied with support protocols and that customer portals are in place with ample avenues for smart hands requests, compliance validation reports, or any other services you may need.
This will help to ensure that your data center is always running smoothly and that any issues are quickly and efficiently resolved. Additionally, look for a data center that offers proactive monitoring and management services, as this will help keep your data center running at peak performance.
Compliance and Certification
Data centers must comply with various regulations, like HIPAA, SOC2, and PCI. Look for a data center compliant with the regulations relevant to your business, as this will help ensure that your data is always kept safe and secure. The compliance auditing can also reveal additional assurances, as they are performed annually. The reports can be shared with customers to certify that the facility meets the highest security and reliability standards.
Climate control
A data center that maintains a consistent, cool temperature creates an ideal environment for keeping your servers running at optimal performance. An intelligent design and use of innovative technology to reduce power consumption and meet cooling requirements is revealed by a data center's power usage effectiveness measurement (PUE). Ask about these performance indicators and the use of advanced cooling configurations to ensure cost efficiency and ASHRAE standards are being met.
Physical security
While security features were mentioned above, data centers with on-site personnel teams to monitor systems and access continually deliver an added layer of confidence to their program. Strict physical security measures to prevent unauthorized access or property damage 24/7, including security cameras, fire systems, security gates, equipment sensors, DCIM controls, and more, are only as good as the trained security personnel upholding these protocols with expert professionalism on-site. Meet team members and evaluate their operational protocols to understand how the data center is run.
Flexibility
A good data center should accommodate your specific needs and requirements. Customers who leverage a hybrid IT strategy require highly connected environments with capacity available in several markets. This means that providers should have a diverse facility offering, and the colocation services should be augmented with rapidly provisioned cloud on-ramps, cloud services, and managed solutions.
Cost
Cost is always a consideration when choosing a data center. Offload the stress and cost of maintaining an in-house data center with a high-quality service provider. Colocation brings significant perks that reduce manpower, and time, with affordable services. Look for a data center that offers competitive and flexible pricing options without sacrificing quality or reliability.
Don't Rush The Process When Choosing A Data Center For Your Business
It's important to remember that choosing a data center takes time. Rushing into a decision can lead to several potential issues that can negatively impact your business over the lease term.
First, if you rush the decision and choose a data center that doesn't fit your business needs, you may find that the facility cannot accommodate your changing needs as your business grows. This can lead to additional costs and downtime as you upgrade or migrate your data center infrastructure.
Second, if you choose a data center that doesn't have the necessary security measures, you may risk your sensitive data. This could lead to data breaches and other security incidents that can have serious consequences for your business.
Third, choosing a data center that is not compliant with the regulations relevant to your business can lead to penalties and fines. This can be costly for your business and could even result in legal trouble.
Finally, if you rush into a decision and choose a data center that doesn't offer the level of support and maintenance you need, you may struggle to keep your data center running smoothly. This can lead to downtime and other issues that can negatively impact your business.
Build a Better IT Operations Data Center Strategy with Element Critical
With multiple data center locations positioned in key growth markets across the country, Element Critical has the rock-solid infrastructure in place to support the most ambitious IT operations strategy. Each one of our colocation facilities is engineered for perfection with multiple redundancies and backed by a 100% uptime SLA.
As a carrier-neutral data center provider, we offer a rich connectivity marketplace that provides a direct on-ramp to leading cloud providers. Thanks to our intelligent monitoring systems in-house site teams have full visibility into every aspect of our customer's deployment, including real-time data on power and bandwidth utilization, access to compliance attestations, and ready support.
Talk to one of our colocation specialists today to learn more about how migrating your tech stack into an Element Critical data center can put your IT operations on a path to sustainable growth.