The Smartening of American Cities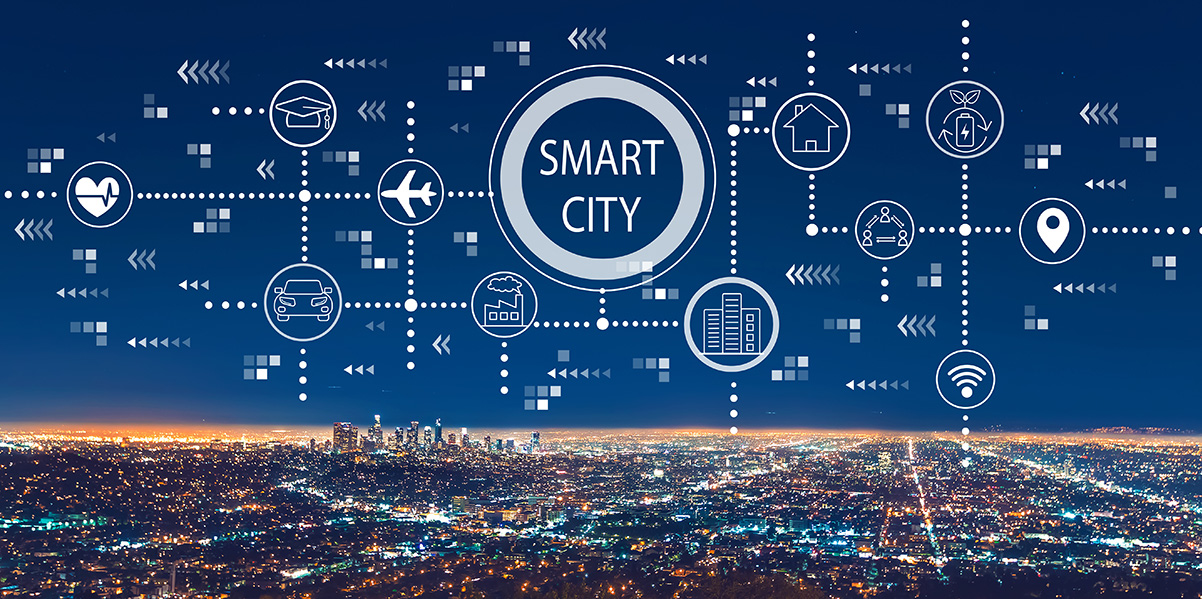 In 2018, the Eden Strategy Institute found that 12 of the world's 20 smartest cities were in the United States. These are cities that are already moving the needle with high-tech solutions applied to traditional municipal challenges.
Here are some examples of the front-runners creating smart city opportunities in Silicon Valley, Chicago, and Northern Virginia, where our data centers call home.
Sunnyvale Smart City Applications
SV1 Data Center | 1360 Kifer Road, Sunnyvale, California 94086
NextNav Location Services
The silicon valley-based company called NextNav developed technology that uses old fashioned radio waves to identify any mobile enabled device within the densest of urban environments.
With an accuracy of 94%, NextNav's Metropolitan Beacon System can track a smartphone as close as the room and floor of a high rise apartment building.
A network of transmitters the covers the whole city must be installed to support the capability.
But you can imagine the public safety applications, such as allowing first responders to locate citizens in need quickly.
Smart City Transportation Initiative
Sunnyvale California has focused their smart city initiative on easing traffic congestion for the benefit of enhancing public safety and reducing emissions. Working in collaboration with Nissan, UC Berkeley, and Savari, these leaders deployed a real-world Vehicle to Everything (V2X) testbed that now spans 130 square miles of public roadways.
V2X technology integrates with city traffic controllers, exchanging data between the cars themselves and the traffic signals using sensors.  Since the pilot project rolled out, Sunnyvale's Transportation Division has been using the data acquired to challenge current traffic light intersections.
The data helps prepare for autonomous vehicles in an age where vehicles are increasingly connected, and the city is deploying more intelligent transportation services.
Chicago Smart City Applications
CH1 Data Center | 711 N. Edgewood Avenue, Wood Dale, IL 60191
CH2 Data Center | 341 Haynes Drive, Wood Dale, IL 60191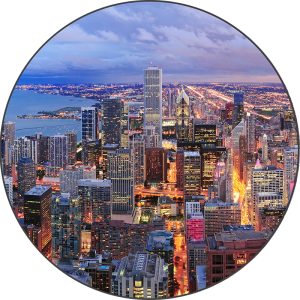 Smart City Array of Things Project
Chicago has developed an initiative to network modular sensors installed all over the city, with the intent to collect real-time data on the city's environment, infrastructure, and activity.
They refer to this smart application as a fitness tracker for the city.  Now over 500 sensors, equipped with a computer, camera, microphone, and a cooling fan, measure a range of information impacting livability factors such as climate, air quality, and noise.
The most exciting part is that residents, researchers, and community groups will share the data.
The operational and planning changes that will grow out of the real-time, location-based data and resulting applications tools have the potential to make the city healthier, more operationally efficient, and more livable.
Northern Virginia Smart City Applications
VA1 Data Center | 7990 Quantum Drive #3925, Vienna, VA 22182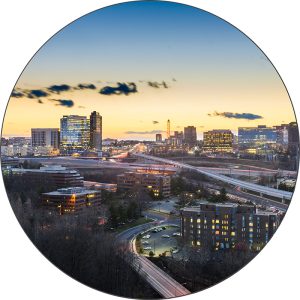 Tyson's Corner, Virginia, Smart City Applications
AT&T is using a Smart Cities Structure Monitoring offering that includes LTE enabled sensors to measure structural and environmental factors like cracks, as well as alert triggers to notify administrators when responsive action is required.
Smart City Grant Winners
Smart City Works, a next-generation business accelerator, and Refraction, a leading nonprofit innovation company, won a $750,000 federal grant to develop a regional smart infrastructure program for Northern Virginia.
Their program aims to speed the development of startups, creating an ecosystem of businesses with the region that drive commercial activity to solve real-world problems.   Smart City Works and Refraction will also house the Northern Virginia Smart City Initiative to help support entrepreneurs develop, launch, and pilot smart city products and services.
These leaders endeavor to use technology to address infrastructure challenges in the region that relate to transportation, housing, energy, water, and long-term sustainability needs.
Innovative Apps Are Moving Cities to the Edge
Ridesharing apps like Uber and Lyft use machine learning to predict rider demand and make sure you don't wait long.  Your car key is an IoT sensor that knows how close you are to your vehicle.  The lights on the street are an AI device that can intelligently adjust lighting based upon movement and reduce light pollution.  The future of smart cities is already here, presenting so many exciting possibilities.
Providing colocation data center services in key markets, teams at Element Critical can help municipalities roll out smart city technology while supporting enterprising businesses as they develop the next generation of applications for these cities.  We engineer our facilities to deliver seamless service with 100% uptime SLAs for reliability.  Extensive connectivity options are established in our meet me rooms.  Our Pureport solution provides a direct on-ramp to leading cloud providers with an easy button that can responsively dial bandwidth up and down in real-time.
Contact one of our colocation experts today and begin working on a customized colocation solution for your business – because the right data center infrastructure is an essential component of realizing intelligent city solutions.