The Future of the Digital Data Center Will Revolve Around Cognitive Systems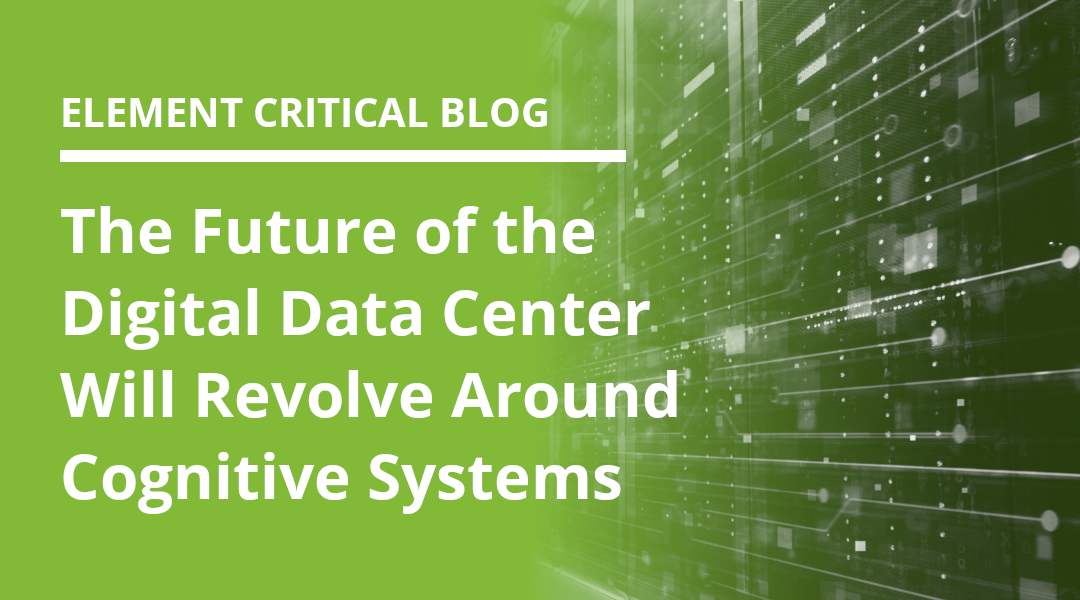 A major part of the "digital revolution" revolves around the consumerization and digitization of our lives. This includes a variety of industries like healthcare, education, government, and corporate. Now, there are numbers and trends which will clearly indicate growth around cloud, virtualization, user mobility, and most of all – data. Consider this, IDC estimates that by 2025, nearly 20% of the data in the global datasphere will be critical to our daily lives and nearly 10% of that will be hypercritical. From there, solutions like cognitive systems will take this data and actually help us make it usable.
That same report from IDC estimates that the amount of the global datasphere subject to data analysis will grow by a factor of 50 to 5.2ZB in 2025; the amount of analyzed data that is "touched" by cognitive systems will grow by a factor of 100 to 1.4ZB in 2025!
When we look at things like AI, we need to understand that it really is an 'umbrella' term that's made up of three components, the AI stack:
Neural networks
Machine learning
Deep learning
New technologies around cognitive systems and artificial intelligence are already impacting organizations in a variety of industries. According to IDC, Widespread adoption of cognitive systems and artificial intelligence (AI) across a broad range of industries will drive worldwide revenues from nearly $8.0 billion in 2016 to more than $47 billion in 2020.
Let's pause here and look at how all of this will impact the data center. Over the past few years, I've had the honor (and pleasure) of co-authoring and helping design the AFCOM State of the Data Center report. There, we learned quite a bit around what organizations are doing in terms of management their data centers. In that study, we asked what data center leaders were doing when it came to leveraging new and innovative solutions. Remember, these solutions are aimed at improving data center efficiency while still delivering new capabilities to the customer. We found four solutions are leading the charge with Data Analytics and Big Data as the top two. In fact, 52% of respondents indicated that they're already leveraging data analytics and another 42% said they're already using big data.
The other two solutions – machine learning and AI – are already on the map with about 50% stating that they're either already using it or will be doing so over the course of 3 years.
I'm really not surprised that leaders in the data center space are actively looking to cognitive systems to help them become more efficient and competitive in our industry. Why? This isn't just a means to build shiny new buildings and data centers. It's a way to optimize even legacy buildings and, in a way, future-proof solutions.
Deploying and implementing intelligent systems that learn, adapt and potentially act autonomously will become the primary battleground for technology vendors and services partners through 2020 and beyond. These technologies will aim to specifically replace legacy IT and business processes where functions were simply executed as predefined instructions. By leveraging data, you'll be able to contextually adapt and help make powerful business as well as IT decisions.
Based on the current state of AI applications development, it is not out of the question to expect "productized" applications within the next 3-5 years with a focus on the areas of:
Energy usage and efficiency
Cooling
Server optimization
The introduction of this functionality can be expected to be subtle with the first iterations being additions to existing products, DCIM for example. In most instances, we can expect 80-90% of the intelligence to be "built-in" with customers being responsibility for the final fine tuning. And, there's demand for these types of systems and partners.
In the same AFCOM study, we found some interesting goals and initiatives when it came to DCIM implementation planning. So, what are organizations looking to deploy the most of?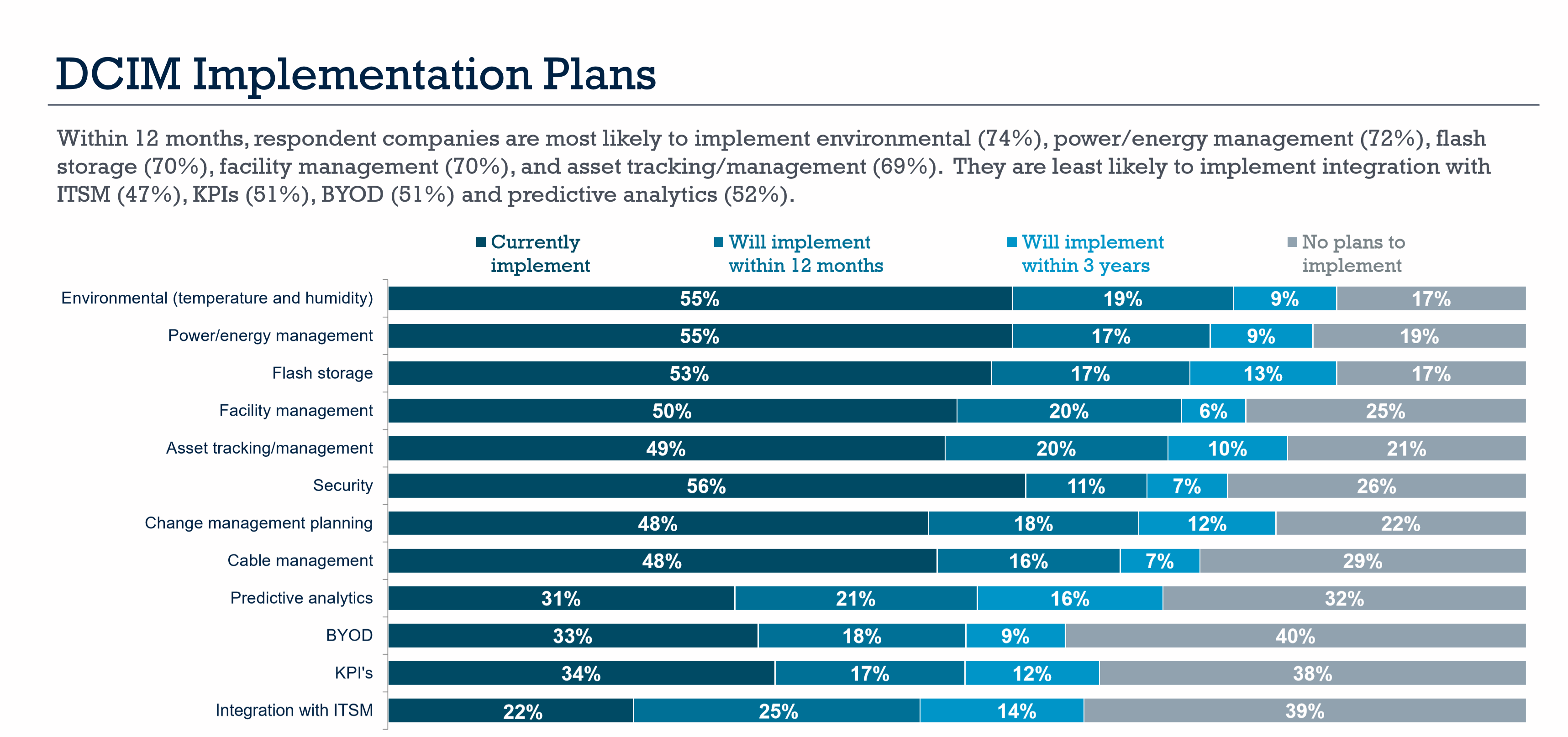 Now, imagine cognitive systems which that can help with environmental variables, power and efficiency management, and even overall facility management! With the advancement in data analytics, you're capable of providing true proactive support for a variety of data center functions.
As you take this all in, don't think that AI, machine learning, and neural networks are only for cloud-minded DevOps people. You will see these solutions become deeply integrated with data center operations as well as management.
Although we're not seeing massive amounts of adoption around things like predictive analytics, it's definitely on the way. In fact, working with data, machine learning, and better ways to make decisions around infrastructure will all become a part of the data center management package.