Bisnow DICE East 2018 in Tysons Corner, Virginia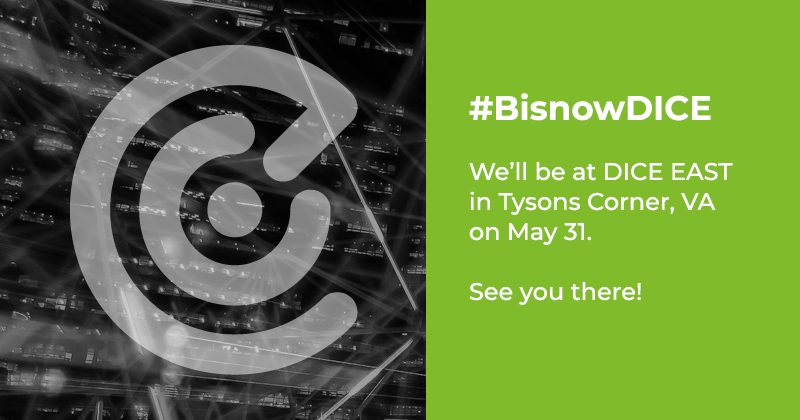 Bisnow is once again holding the Data Center Investment Conference &, East on May 31 in Tysons Corner, VA. We're a proud sponsor of this year's event and always enjoy the terrific discussions and unique dialogues that occur at DICE. This year's agenda includes:
With $20B+ in M&A in the data center space in 2017, what huge deals are on the horizon for 2018?
Northern Virginia looks to continue its 4-year run in data center absorption.
Private capital and institutional investors continue to pour into the sector, with over $45B in the past five years, and investors are getting increasingly savvier in their investments. Topics To Include:
With cloud accounting for 40% of the absorption in the Northern Virginia markets in 2017, what does this mean for 2018?
What does the growing focus on land acquisition mean for the future of the data center industry?
What sectors are driving data center demand in the Mid-Atlantic region?
What major M&A activity do players see on the horizon?
How are data center strategies changing as end-user demand begins to shift? Will the blurring of business models – from wholesale data centers to retail colo continue?
We'll be participating in the dialogue on tech trends on the panel, The Future of Technology: AI, Big Data, Blockchain, Cryptocurrency, IoT, Hyperscale Computing and Beyond, which will feature our Chief Technology Officer, Jason Green. The full panel includes:
John Diamond, VP, Operations, Ultimate Power House
Jason Green, CTO, Element Critical
Mark Jacobs, Chief Information Officer, Delaware Health Information Network
Jonathan Levine, CTO, Intermedia
You can visit the DICE East website to see the full day's agenda, and let us know if you are attending by tweeting at us on Twitter or on LinkedIn. Hope to see you there.