Element Critical Expands Network Offering with Crosslink Fiber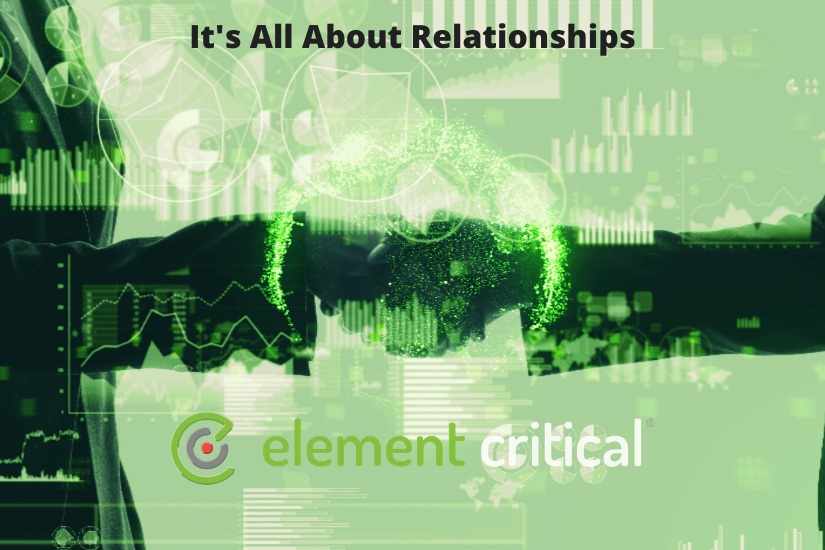 Sunnyvale, CA – May 12, 2020 – Element Critical, a leading provider of IT infrastructure with premium data centers in Silicon Valley, Chicago, and Northern Virginia announced today that it has expanded its partnership with Crosslink Fiber, LLC to provide ultra-high bandwidth fiber network services to connect to over 54 data centers in the Silicon Valley and the San Francisco Bay area.
"With this service, clients in Silicon Valley, the San Francisco Bay Area, Sacramento or LA, can now access Crosslink's fiber to connect to Element Critical's Sunnyvale data center in the heart of the Silicon Valley," says Michael Halaburda, founder and VP of Crosslink Fiber. "Our solution provides increased flexibility for those clients who need to access or cannot expand at other data centers."
"Our motivation for expanding with Element Critical is due to the strong client base of their Sunnyvale data center and its upcoming capacity augmentation that will add 4 MW of additional power," continues Halaburda. "Offering our rich, 100 gigabit Fiber Network at a cost effective price along with fast provisioning times, adds to the value that Element Critical is already providing their clients."
"Element Critical knows that access to high capacity, low latency networks is one of the most important components of a data center solution. We know that building solid relationships with network providers will create immense value for those who place their trust in us," says Element Critical COO, Wayne Dietrich. "Our focus on 'customer first' is our commitment and we will continue to offer clients a wide range of connectivity solutions, low latency, private and secure fiber connectivity and direct access to an increasing number of cloud and service providers."
For more information about Element Critical, visit: www.elementcritical.com
To learn more about Crosslink Fiber, visit: www.crosslinkfiber.com
About Element Critical
Element Critical is a leading provider of tailored data center and IT infrastructure services backed by solutions engineering expertise. With data centers in Silicon Valley, Chicago, and Northern Virginia, Element Critical's Tier III hybrid IT-ready facilities are carrier-neutral, network-rich, concurrently maintainable and available in a variety of deployment sizes and densities. Element Critical cares as much about the people we serve as the servers we house. We offer a data center experience that brings solutions engineering and customer service out of the shadows and into the spotlight. For more information, visit www.elementcritical.com or contact [email protected]
About Crosslink Fiber
CROSSLINK (CX) Fiber, LLC, and its affiliate, is an established fiber‐based network infrastructure operator in California. CX provides highly dense and secure fiber communications services between data centers and to enterprise customers. Known for delivering on price, provisioning and performance, CX is the first in a new breed of fiber providers competing against the old incumbent carriers. CX's built-for-business fiber network delivers the dependability customers need so that they can focus on their business. CX efficiently develops and deploys the newest in fiber optic gear to achieve cost effective delivery of dense 10 to 100 gigabit wavelength connectivity. For more information, visit www.crosslinkfiber.com or contact [email protected].