EC Cloud Connect
Provision a port on the fly and instantaneously reach multiple clouds for performance that is more reliable, faster, and less expensive with built-in cloud on-ramps at all our colocation data centers
Let's Talk!
Our solutions architects can work with you to assess your needs and develop a flexible roadmap that scales with your business, regardless of size. Reach out to us for a conversation today.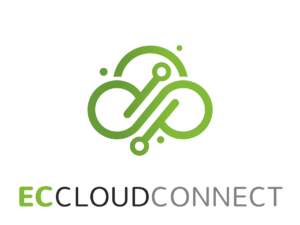 EC CLOUD CONNECT 
Enterprise IT is becoming more distributed, with workloads running in various data centers and increasingly important interconnections to hybrid cloud and multi-cloud workflows. Element Critical can serve as the central hub, connecting enterprises with various cloud and SaaS providers through self-service connections.  A Software Defined Network (SDN) simplifies interconnections by letting enterprises order new connections themselves without the hassle of routing the network through various providers while masking any geographic complexity through virtualization advancements. 
Further benefits include increased network performance – by taking advantage of private and direct cloud on-ramp connections, businesses achieve greater security transferring data across their own private network versus public internet, and direct cloud connections significantly reduce data transfer costs. 
Instantly Scale
Instantly scale your capacity in tandem with your bandwidth requirements and provision connections to any endpoint in minutes
Hybrid-Cloud to Multi-Cloud
Secure connections to multiple Cloud Providers, SaaS Providers, and Network Service Providers
End to End Interconnection
Simplify high-performance networks from your headquarters to branch offices and beyond to cloud connect and application service providers
Data Center Interconnection
Provision connections between in-house data centers and colocation data centers
How You Benefit
Predictable Performance

Unpredictable internet performance can prompt a strategy shift to direct, private, cloud on-ramps

Reliable Connectivity

Protect core systems with dependable connectivity solutions

Security

Shrink the attack surface with direct, private connections that don't cross the internet

Cost

Reduce egress fees for high volume users with cloud on-ramps