IT Infrastructure Strategy: It's No Longer a Matter of Cloud versus Colocation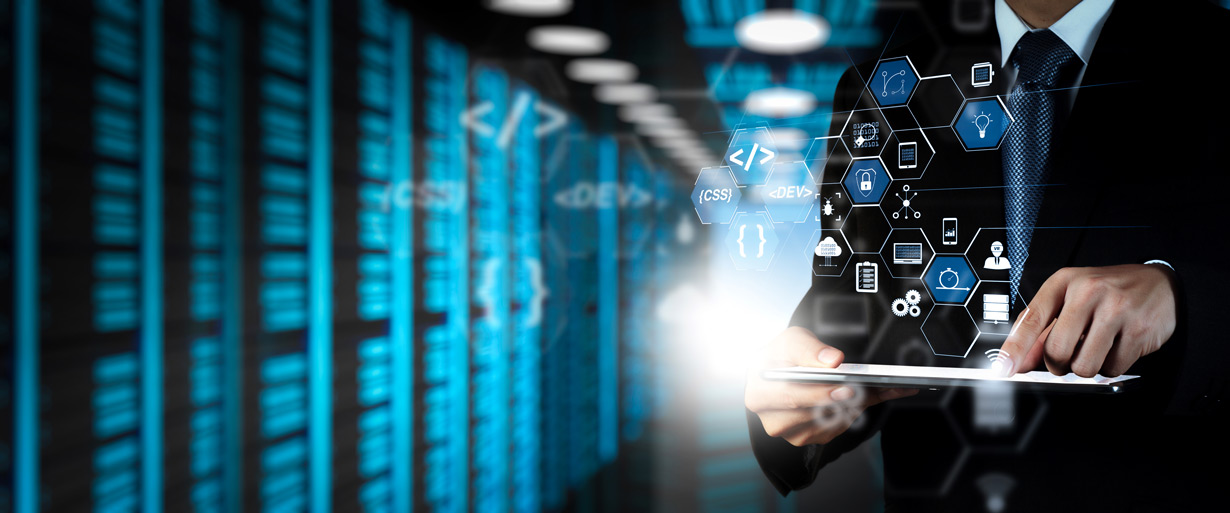 Hybrid Infrastructure Affords Greater Control, Flexibility, and Resilience
A few years ago, public cloud enthusiasts dramatically proclaimed the data center dead. They predicted that public cloud services would be the ultimate solution to IT infrastructure management. Today we see that this isn't the case, and it's no longer a question of cloud versus colocation. The real question is, what is the optimal way to leverage both?
A hybrid infrastructure strategy (utilizing a combination of cloud and data center resources) supports innovation, boosts resilience, and gives companies a level of control they wouldn't have with one or the other alone.
"At one point in time, there was a belief anything and everything would migrate to the public cloud. However, nothing is ever that simple," McCarthy adds. "There are many situations when workloads need to remain on-premise, whether due to performance, cost, or corporate governance policies. That has created renewed interest in hybrid cloud architectures, where it is possible to mix both traditional IT and cloud environments."
Dave McCarthy, research vice president of cloud and edge infrastructure services at IDC says cloud and colocation providers both offer companies several advantages over maintaining their own data centers, including faster and more reliable connectivity, security, backup and disaster recovery, and reduced capital expenditure.
Colocation Balances Cloud Dependency Resulting In More Cost-Effective Infrastructure
Many companies are finding that they become dependent on cloud resources over time, but their monthly cloud costs spin out of control. Once this happens, they find it extremely difficult to migrate to a data center or colocation facility to manage some of their own resources.
Flexera's (previously RightScale's) annual State of Cloud survey has indicated year after year that companies are spending much more than they budgeted for on public cloud services and that around 30% of cloud spending is wasted on underutilized resources. Companies must adopt tools and strategies to help them more carefully manage their cloud spending. Still, they must also think about which workloads are more cost-effective in the cloud and which are more cost-effective running on the company's servers in a high-performance colocation facility.
Some infrastructure experts say that going all-cloud is great for start-ups while they get their feet off the ground, but once they start to scale, they should begin investing in some of their own infrastructure resources and talent. But at the other side of the scale, large companies also adopted a cloud-first strategy and ended up having to adjust their strategy. Dropbox is a prime example of moving resources away from the public cloud. At the end of 2015, Dropbox decided to pull out of AWS and build out its own infrastructure in colocation facilities. At the time, they had half a billion users and managed 500 petabytes of data.
While the migration was difficult, expensive, and complex, Dropbox says the move helped grow trust within their customer base. Additionally, the company reported that they saved $75 million in infrastructure costs just two years after moving to custom-built deployments within colocation facilities.
Cost stabilization is certainly where colocation data centers are still leading the way. For workloads with high levels of mobility, constantly incurring ingress and egress fees with the cloud can add up quickly and reverse the benefits. But with colocation, you know exactly where your servers are located. Direct cloud connectivity can ensure applications remain connected while applications with greater data fluidity can be housed in colo.
Maintaining Greater Control with Hybrid Resources
Many IT teams opt for a hybrid infrastructure strategy because it provides them with greater control in general. In 2017, Dan Williams, head of production engineering at Dropbox told TechCrunch, "For us, it was about quality and control and management. We know there are solid third parties out there with [high] quality and performance, but we felt ours could be equal or even better because we know the system so well."
Dropbox felt that it could provide a higher quality of service if it managed its own servers in a colocation environment infrastructure. Dropbox found that it could retain old customers through the transition and grow its customer base over time through increased performance, flexibility, and trust.
By maintaining some of their own IT infrastructure and talent, companies will never find themselves stuck between a rock and a hard place if they want to move some workloads out of the cloud. They can readily allocate resources as they see fit to improve their performance or manage their budgets.
Interconnectivity Provides Flexibility and Speed to Innovate
More than ever, cloud and data center colocation services are working together. Today, most colocation providers offer customers direct cloud connectivity or access to a network-as-a-service partner, such as Megaport, that enable their customers to connect to service providers of their choice by simply "pointing and clicking." Colocation providers can actually improve their customers' cloud experience with higher bandwidth and greater integration with their public cloud providers. They empower customers to find and leverage the best infrastructure strategies for their business and financial models when they do.
Many companies choose to store data lakes or unstructured data in the cloud, such as data streams that come from IoT sensors. Yet, structured data and enterprise applications are better housed on servers businesses can control.
Many companies also choose to manage DevOps workloads in the cloud so they can spin up resources as they need them with a few clicks and spin them down when they don't. This way, they have the resources they need to innovate, design, and develop without having to wait for server allocation. Alternatively, when latency is a priority for DevOps workloads, customers can designate the geographically ideal location for resources through colocation. This hybrid arrangement makes it easier for companies to move workloads to the most cost-effective and highest-performing locations.
Colocation Protects Mission-Critical Workloads
According to 451 research, the top reason companies choose to maintain at least a portion of their resources, especially mission-critical resources, in colocation data centers is because they are designed for business continuity and disaster recovery. Colocation providers pride themselves on reliability. Many of them build fully redundant mechanical systems so that there is no single point of failure in their power, network, or cooling systems. They also build their data halls to resist hurricane winds, flooding, and other climate events. Colocation facilities employ multiple layers of physical security to resist attacks and protect their customers' data and networks from infiltrators because they understand the need for security is paramount wherever servers are hosted.
Success Starts With Hybrid Infrastructure and Connected Ecosystems
Overall IT strategies that offer balance and diversity are best suited for modern IT infrastructure solutions.  When cloud and colocation are working in harmony they amplify each other's strengths and minimize their weaknesses. Ultimately, transitioning workloads into a combination of cloud and colocation resources offers freedom to create better products and customer experiences – knowing your data is safely secure and accessible without the headaches of maintaining all the equipment on site.