Level Up The Gaming Industry With Data Center Infrastructure Built To Support Innovation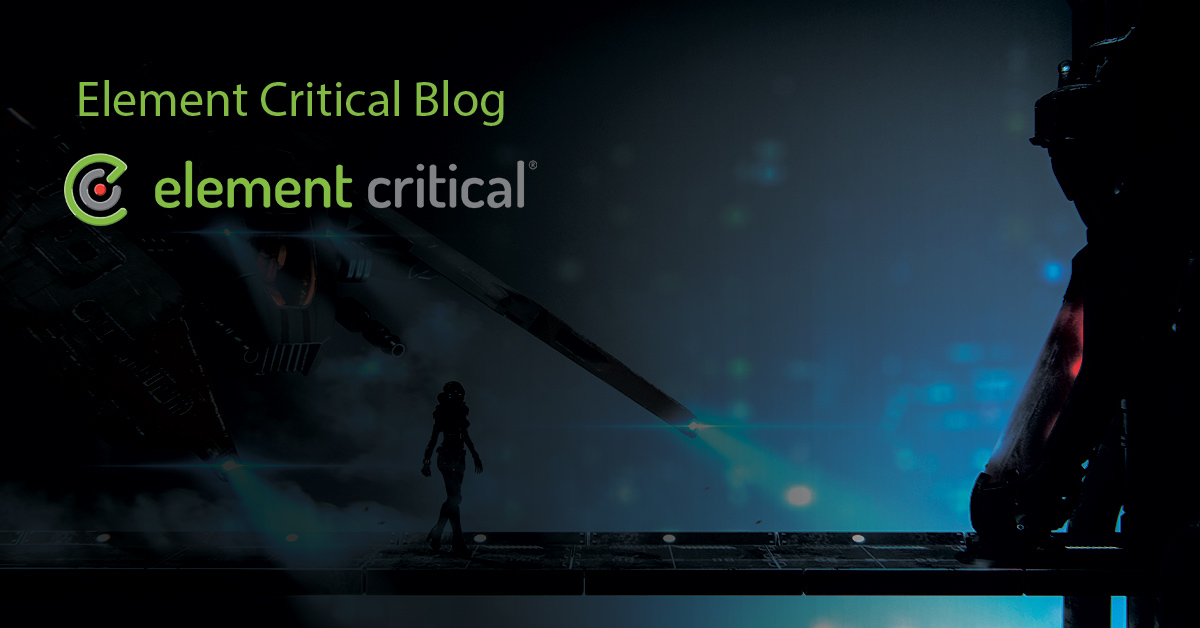 Ever since the early 1980s, video games have served as a cultural nexus for people of all ages and backgrounds. The industry has undergone a genuine explosion of interest since the pandemic, growing by 27% in 2020 alone. The cloud- and mobile-gaming markets are anchoring this growth, with each sector boasting CAGRs of 42.8% and 11.56%, respectively. This growth is expected to balloon into the future, with video games expected to become a $300 billion industry by 2027.
However, as gamers expect increasingly sophisticated experiences, developers must begin orienting their IT infrastructure strategy to leverage and scale with the innovations driving the industry.
5G – Advancements such as the spread of ultra-fast 5G networks will transform gaming. Delivering speed, efficiency, and the ability to compute independently at the network edge, 5G also advances the potential of mobile gaming.
Augmented Reality and Virtual Reality – Technologies like AR and VR allow players an immersive and graphically rich experience within a truly augmented world. However, current VR games demand between 10-50 Mbps, whereas more recent games need 50-200 Mbps to react to player movements with undetectable lag.
Esports – With a 50% increase to a $1 billion segment in 2021, eSports are on the rise and showing that gaming can be a spectator sport.
Gaming Innovation Depends on Data Center Infrastructure
All this innovation reveals key industry drivers. The gaming industry has a thirst for heavy-duty computing power, instantaneous data transmission speeds, and the ability to deliver these resources to players all over the world. The consolidated, and centralized data center approach of yesterday and even today's cloud data centers of today cannot support the speed, compute, or capacity requirements that 5G gaming requires.
The time it takes for data to travel from consoles or helmet sensors to the data center for processing and then make the return trip back to the user requires a unification of distributed resources. This is where interconnected and regional colocation data centers shine. They provide the exact capability necessary to unite core, cloud, and edge resources, allowing developers to provide the groundbreaking, next-generation experience players are clamoring for.
Colocation Data Center Delivers Low Latency Experiences Next Generation Gamers Expect
If you are playing Halo on the east coast but your gaming service is supported by a west coast data center, the 60-240 milliseconds that it takes to engage your grappling hook may be long enough for frustration to creep in. The difference between a good and a great game can be as simple as the round trip delay between the player and the data center. Gamers are twice as likely to abandon a game when they experience network delays.
The growing specter of abandonment is not simply the product of outsized expectations. In the context of e-sports – one of the fastest-growing markets in the world – a few milliseconds' delay can result in the loss of millions of dollars in prize money.
While 5G technology's superior data transmission performance has the potential to eventually deliver a no-latency environment, the current infrastructure simply doesn't support mass adoption. Speed is proportional to distance – making the geographic diversity of the data center platform essential for gaming companies to succeed.
Depending on where gaming IT resources are hosted, the round trip time (RTR) offered may simply be too long to enable 5G gaming at scale. Additionally, the amount of data being created by next-generation games can overwhelm the networks, especially during peak usage times. Bottlenecks over public internet highways negatively affects gameplay.
The solution to this problem lies in having servers in multiple regions to reduce latency and improve streaming quality and responsiveness. Connecting environments to as many points of presence (PoPs) as possible, such as regional colocation facilities and leveraging multiple carrier networks, will ensure the latency requirements of 5G can be realized. By processing data closer to the device rather than transmitting it back and forth between a hub, edge computing has the potential to deliver on 5G's promises of blazing speed and higher capacity.
Colocation customers can design and implement geographic diversity and enable dedicated network performance that far exceeds what cloud can offer.  Plus, using interconnection services, gaming companies can securely connect workloads in one colocation facility with another data center, a public cloud or on-premises infrastructure.
Colocation Delivers Better Uptime Performance For Gaming Industry
Naturally, if lag or latency can discourage players, downtime will have an even greater impact. Public cloud providers can only deliver 99.9% of 99.99% uptime. While impressive sounding, the devil is in the details. For example, a public provider like Amazon stipulates a 99.9% uptime in their service level agreement. In practice, this equates to just over five minutes of downtime per month.
Compare this to a colocation provider like Element Critical, which delivers a 100% uptime standard, backed by a guaranteed Service Level Agreement. It becomes clear which option presents better capability for delivering zero-interruption gaming month over month. Not only does this guarantee a better playing experience for your end user, but it also allows your development team greater flexibility to test and iterate on your beta before launch.
This is not even mentioning the variability in uptime between different cloud applications. Public cloud providers are notorious for allowing certain application groups to go down when other application groups experience spiking demand. In fact, data from Parametrix indicates that one of the three largest public cloud providers, Amazon, Google, and Microsoft, experienced an outage of at least 30 minutes every three weeks in 2021. Extrapolated over the course of a year, this would equate to eight and a half hours of downtime and $3.12 million of lost revenue.
Tier 3 colocation facilities circumvent this problem thanks to robust power management practices and failproof configurations supported by comprehensive physical and data security layers. Colocation data centers also nurture direct customer relationships that beat more distant cloud environments.
Colocation Can Optimize Network Costs and Performance
The Case Against High Egress Fees
Cloud companies charge egress fees when customers move data out of their provider's platform. Some of the fees are egregious and make it difficult to use multi-cloud infrastructures without being locked in.
The high egress fees are another key bottlenecks faced by game developers when operating in public clouds. Unfortunately, under-budgeting for operational costs means that even cloud-native applications are often unable to escape these fees, either.
While some providers like AWS and Google Cloud offer free egress under a certain size, this discount is quickly moot since AAA games are often more than 50 GB in size. Given the common pricing of around a dime per GB egressed, it can cost developers $5 just to load a moderately-sized game like Skyrim each time an end-user pulls it from the cloud.
Bandwidth Constraints
The financial impact of these conditions is compounded when evaluated against the inferior performance flexibility offered by public providers.  In cloud environments, the customer has portioned a certain share of memory. While this seems fair, it is an intensely inflexible system. If a shared client is on the same servers as you and ramps up on the DNS, your systems may be impacted. Sure, you may have 100 GB available in your SLA, but you may only be able to access 20 GB uplink if another party is online.
Not only does this pose a problem for streaming but also for development and testing closer to launch. This one-size-fits-all approach is technically unsustainable and financially infeasible – especially as the size of games continues to increase. Colocation, however, offers a more flexible alternative to this high-priced conundrum.
Dedicated Networks and Choice of Carriers
Colocation data centers provide developers the flexibility game developers need to switch sessions easily between cloud providers and transfer data without incurring large, recurrent data egress fees. Building a cloud gaming infrastructure that is also located near end users can cost hundreds of millions of dollars to build and requires an ecosystem of providers. Colocation adds to the digital real estate necessary with stable rack leasing pricing and private networks to distribute data where it needs to go.
Colocation providers often carry their own bandwidth product or buy multiplied carriers in 10G circuits that offer cost savings during egress compared to public internet routes. Additionally, trusted providers like Element Critical have the ability to leverage a robust ecosystem of carriers, cloud service providers and CDNs to connect to key cloud providers and deliver services faster. The usage of cloud on-ramps like Megaport can further shed costs by connecting colocation resources with cloud resources while enhancing service delivery speed.
Furthermore, colocation centers allow customers to create their own environment while still enjoying the benefits of connecting to cloud environments. You still have to bring your own security and applications, but at the end of two years, you own all the hardware.  Though a bit more costly, the delta for the cost to deploy to ownership is way better. That's not even mentioning the flexibility offered if you need to enhance your game by adding graphic processing power and memory.
When you tailor your network and system in colocation centers, you don't have to worry about secondary parties or shared environments outside of your control absorbing your margins and impacting performance.
Colocation Data Centers Bring Ideal Performance Capabilities For Game Developers
Data centers are, in fact, helping to shape the next generation of games. Game developers and publishers need to start shifting how they meet gaming's increasingly demanding technical requirements if they want to provide the premium experience gamers expect.
The sooner that game developers and publishers begin the transition towards building a provider ecosystem that can meet users at the edge, the sooner that gamers can enjoy the full potential of the next generation of gaming.
To learn more, schedule a tour or a meeting with our solutions architects at [email protected].