What Is a Purpose-Built Data Center?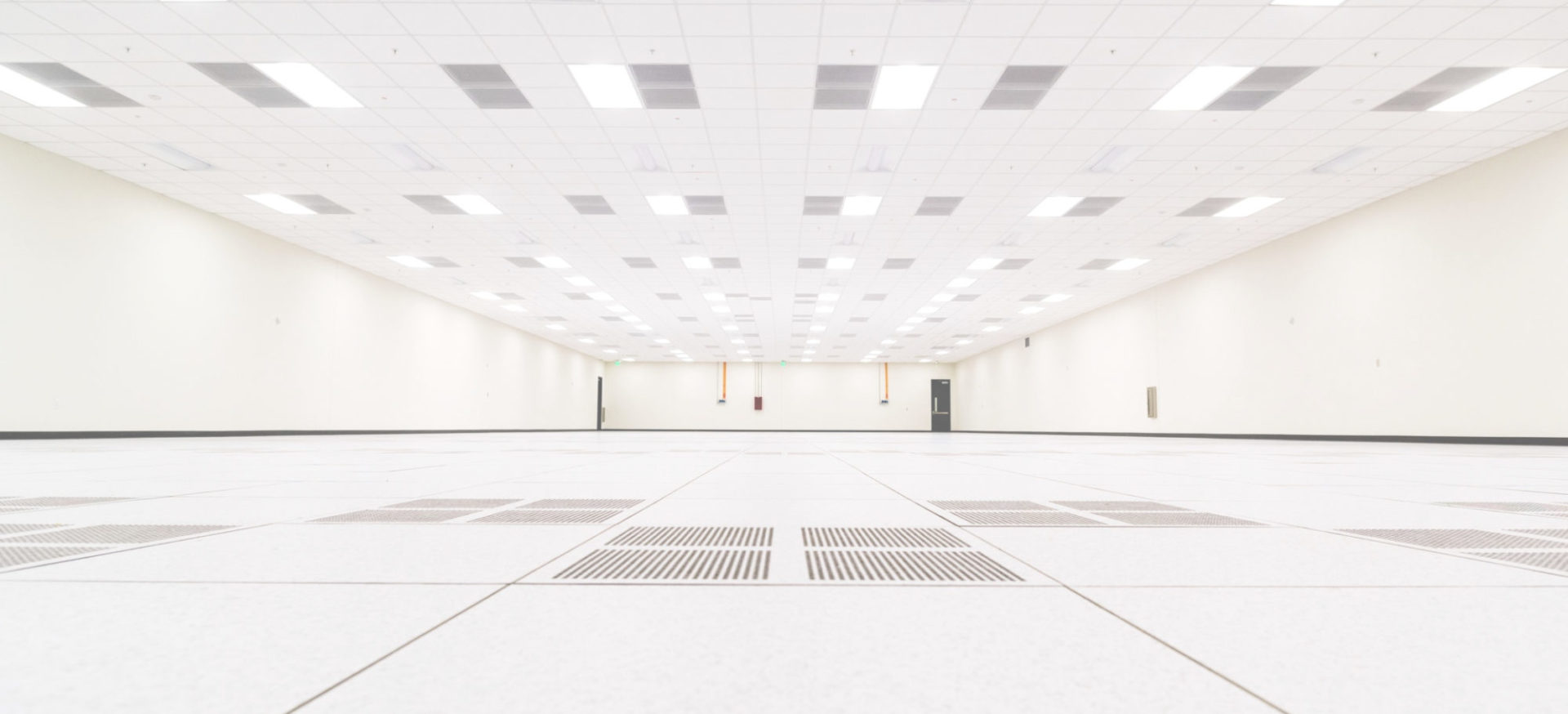 Imagine you need to design a storm shelter to protect yourself from a once-in-a-hundred-year storm that you know will knock out utilities and put your family's lives at risk. There are two ways you can go about this: adapt your current home and turn it into a shelter that can resist 150+ mph winds with backup power, or build a shelter that was made specifically to withstand and survive such a storm. A purpose-built data center is similar to the latter. These data centers are designed to protect mission-critical infrastructure in the event of a disaster — natural or manmade — before the foundation is poured.
Purpose-built data centers are strategically located.
Unlike pre-existing structures that are redesigned and modernized to be data centers, sites for purpose-built data centers are strategically selected before construction begins. New data center sites are chosen to evade natural disasters. When this isn't possible, new facilities are designed to withstand the extreme climate and geological events that could impact their locations. Data center construction sites may also be strategically chosen to be far from fault lines or outside of tornado zones.
In addition to weather and geological considerations, planners and architects also choose data center sites for their convenient access to utilities. For example, sites are sometimes chosen because they are near more than one power substation, and if one substation fails, the data center can still access utility power. Sites are also selected because they are strategically located near fiber backbones with easy access to multiple network providers and low-latency connectivity.
Purpose-built data centers have a resilient infrastructure.
Because data centers usually need to be built somewhat near the businesses and end-users they serve, even purposefully designed data centers are often located in areas where natural disasters are imminent. However, they are designed to withstand the extreme weather or geological conditions inherent to their zones. When data centers are designed from the ground up, foundations and other groundwork can be laid to withstand weather impacts or events known to that location.
For example, in hurricane and tornado zones, purpose-built data center walls and ceilings are often made several inches thick concrete, and foundations can be designed with concrete piers to resist strong winds. Walls can be built to withstand very high winds. In earthquake zones locations, some new data centers are designed to significantly reduce vibrations and allow for the movement of the foundations and building structure while keeping mission-critical equipment safe.
When a data center is purposefully designed, its utility infrastructure can be built to resist extreme weather events and other disasters. They can also be built with dual underground power feeds and network cables that are encased in concrete to protect them from potential damage in the event of a disaster or an accident.
Purpose-built data centers are designed for convenience.
Purpose-built data centers are designed for safely maneuvering expensive IT equipment from the loading docks to the data halls. For example, the data halls are designed to have raised floors without adding ramps in the facility, which is difficult to accomplish with pre-existing buildings. Raised floors allow for more efficient cooling while having no ramps reduces the risk of accidents when moving equipment as well as adding access ease for customers. Another feature that makes it easier to scale customer deployments flexibly within the data hall includes building data halls with a columnless structure. This type of thoughtful planning may not be possible with a pre-existing structure.
Some data centers that are purpose-built for colocation are designed with the mechanical rooms outside data halls and separate galleries for cooling equipment and PDUs. This means technicians and data center staff don't have to enter customer data halls for maintenance or repairs, reducing security risks and keeping the particle environment clean.
Are purpose-built data centers more expensive?
Generally speaking, yes, they are more expensive due to the significant investment in robust infrastructure and redundancy. This is why many companies choose to work with a data center colocation provider that has purpose-built data centers. Through a colocation provider, companies can customize the size of their data center footprint with complete autonomy while sharing the cost of an ultra-resilient infrastructure with other tenants.
There's no better way to learn about a purpose-built data center than to tour one!
Our Houston One data center is designed to resist 190-mph winds and is located in the Energy Corridor above the 100-year and 500-year flood plain. During the recent storm events, Houston One maintained 100% uptime and the highways were accessible while other areas of Houston were flooded.
The facility is powered by a 300-MW substation that sits adjacent to the property. For redundancy, each data hall is fed by dual underground power feeds and dual network conduits that connect to the I-10 fiber-optic backbone. Houston One is built to efficiently support high-performance computing with renewable energy sources – offering 100% green energy for all colocation customers to achieve their internal ESG initiatives.
Schedule a tour of our Houston One colocation facility to learn more about how a data center can be designed for resilience, redundancy, and convenience.