IT Architecture Is Being Re-shaped By Hybrid IT
Read the latest article on EdgeIR Review.
Digital business is accelerating and companies that are not transforming their foundational infrastructure for greater speed, efficiency, and innovation will not remain competitive or be positioned to offer enhanced customer experiences.
Hybrid IT architecture is gathering momentum in all its forms, and the traditional view of single-location computing infrastructure is changing. Specifically, businesses are expanding beyond on-premises infrastructure, breaking down siloes between cloud, edge, and other compute resources and the IT teams that govern them.
According to 451 Research, 58% of organizations are using hybrid as the reigning strategy for their IT. Compute infrastructure must be adequately supported and interconnected — whether the workloads are in a private cloud, colocation, public cloud, on-premises, infrastructure as a service, or an edge solution. Workload decisions are being made based on business outcomes, utilizing an optimal mix of infrastructure options based on technical fit rather than an all-in solution.
While hybrid infrastructure models could herald a period of decline for all on-premises data centers, the truth reveals that growth is still happening as workloads expand in diverse and distributed infrastructure models. Even legacy systems are adapting to interface with the hybrid model.
These adaptations include:
Organizations utilizing colocation or on-prem are redesigning hardware for better cloud-to-ground execution when running DevOps models.
Businesses are also transforming their solutions and business models to compete in a larger marketplace, utilizing more points of presence with colocation data centers positioned at the edge for local service delivery. The expanded IT footprint resolves latency with strategically geographically diverse locations.
Public cloud and cloud-native applications are seeing continued adoption that boosts colocation. These providers include direct cloud connections that facilitate multi-cloud connectivity and optimize business costs and network performance.
Enterprises looking to operate more sustainably can use the public cloud and leased data center space to improve IT efficiency dramatically. Cloud and colocation providers use more efficient cooling systems, conserve water, have improved construction and design for carbon reduction, and source renewable energy at scale. By combining sustainability with leased data center partners and multiple clouds, enterprises are using environmental, social, and governance (ESG) goals to determine workload placement for eco-conscious deployment.
A Hybrid Approach Provides Better Business Outcomes
Leveraging new technology opens immense possibilities for innovation when it comes to automation and high-performance computing capabilities. Compute platforms composed of systems deployed everywhere — on-prem, in colocation facilities, and in the cloud — will allow IT departments greater agility, flexibility, and competitiveness in the marketplace.
Organizations that utilize managed service providers in concert with high-performance infrastructure are better positioned to solve skills gaps and supplement the transformative business expertise needed to make hybrid IT models work. Outsourcing the infrastructure management removes manual operational tasks and frees IT teams to deliver greater business value. They can also modernize traditional systems for integration into future business design.
How CIOs should prepare for 2023
Understand business needs. CIOs are pressed to quickly achieve business and IT outcomes due to the 'new normal' requirements. Enterprises must position themselves to rapidly evolve their digital delivery models, balancing insourced and outsourced capabilities to achieve the performance, cost optimization, integrated solutions, skills expansion, and agility required. Instead of focusing solely on technology, innovative IT leaders will need to be skilled at understanding their business and leveraging trusted partners to deliver the right compute infrastructure at the right time while understanding how day-to-day operations can benefit from emerging technologies combined with tried-and-true practices.
Focus on resilience. Resilient IT infrastructure remains top of mind in today's complex and turbulent world. CIOs that have established a clear understanding of their mission-critical processes ahead of the crisis and deliberately invest in resilient programs are better positioned to resist, absorb, and recover from business disruption. Having business continuity plans in place, such as hosting hot site disaster recovery replication, data backup strategies, and operating in high availability data centers, ensures uninterrupted uptime for their customers – a core IT strength.
Focus on collaboration. CIOs will need to remove siloes and drive cultural change among all divisions of IT: compute, network, storage teams, and corresponding internal departments. Interoperation technology peers are required to modernize core systems, reduce technical debt and deliver more customer-centric innovation. It will be key to view all of IT as a cohesive team that can work together to achieve business goals and drive internal change to other departments.
Digital business is accelerating and companies that are not transforming their foundational infrastructure for greater speed, efficiency, and innovation will not remain competitive or be positioned to offer enhanced customer experiences. Cutting-edge technology also entices cutting-edge IT talent into your organization. Ultimately, not acting as an enabler of digital business could leave your IT foundation in a bottleneck and seriously inhibit business growth, hiring, and customer acquisition.
Read more here.
Publication Source: Edge IR Review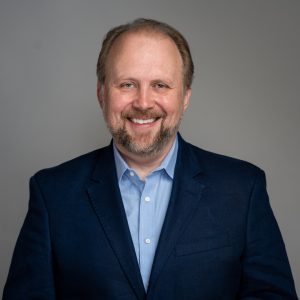 Author Shane Menking:  Chief Operating Officer at Element Critical
As a resident of Austin, Texas, Shane Menking serves as the Chief Operating Officer of Element Critical, a data center, and connectivity services provider. He brings over 20 years of experience to this role, where he will continue to solve IT barriers for Element Critical's customers while making the company's high-performance data centers a valued choice for enterprise and hyperscale clients.