Colocation Data Center Security Drives Customer Trust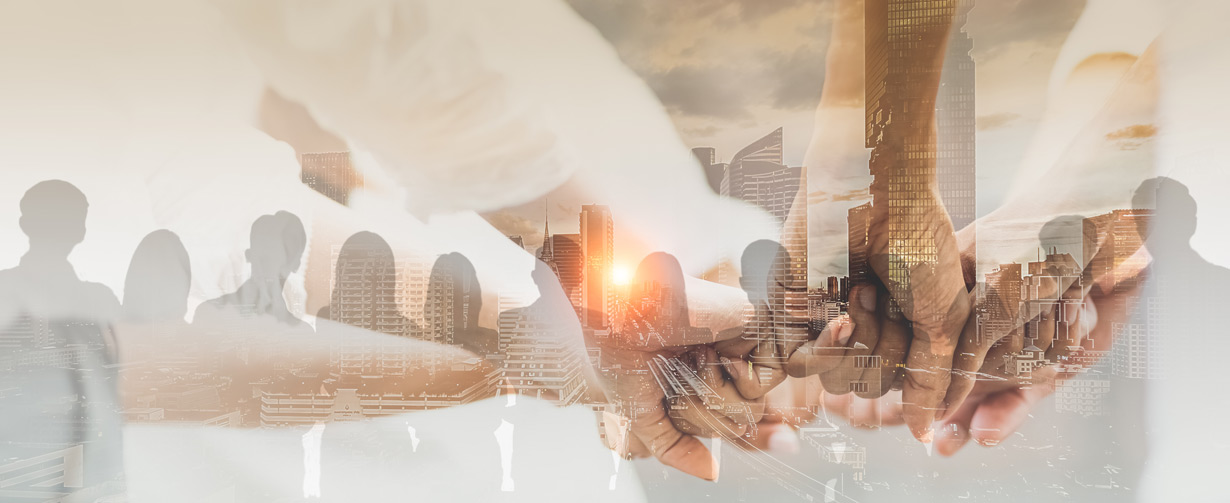 Traditional thinking with respect to data center infrastructure is shifting as companies adopt new levels of trust and move away from entirely self-run and centralized data center models. The hybrid IT approach has gained much traction; distributing IT resources utilizing an ecosystem of partners has emerged to help enterprises tap into the competitive advantages offered by the hybrid model and better leverage flexibility to scale, numerous interconnection solutions, and improved operations. 
Nonetheless, outsourcing your organization's critical data and computing is a huge responsibility that demands trusted partnerships and assurance.  According to 451 Research's Voice of the Enterprise: Datacenters 2021 report, concerns over the physical security of IT assets continues to garner top billing in the mind of IT leaders. 
Security, resilience, and uptime will always be core to the function of the data center. Customers want to know that the facility where their data and applications are kept secure is equally as reliable as the power running through the UPS system. Customers evaluate various security factors when it comes to the data that keeps their business in business. Precisely why, when customers tour a colocation data center for the first time, the building's security procedures, mantraps, and physical elements leave a lasting impression. 
The Five Key Aspects Of Multi-Layered Data Center Security
Data center security is the physical and digital systems and processes that keep operations, applications, and data safe from threats, disruptions, malicious actors, breeches, or even disasters. Since colocation data centers provide shared space for businesses' critical applications, they must proactively enhance security features to protect a wide landscape. That landscape extends from the property perimeter to the physical building, the technical components that maintain data center services, all the way to each customer's secure server cabinet. 
For this reason, the physical security of the data center and protection of customer environments must offer multiple layers of protection, from visible layers to complex deterrents, in order for trusted providers to exceed each specific company's regulations. Let's examine the five principles that govern Element Critical's multi-layered physical security.
Facility & Environment Layer 
Safeguarding a data center actually begins before the facility is even constructed. Before building a new data center or modernizing an existing facility, our expert teams evaluate a host of determining factors that go into creating an ideal server environment. These factors are highly prioritized throughout the site selection and build process. It matters whether the site or region is susceptible to floods, hurricanes, or seismic activity because sites are chosen to avoid potential risks and designed to withstand disasters that may be more region specific.
Element Critical provides the heavy lifting for our customers, evaluating all natural and geological risks to ensure the property is ideally positioned and further hardened to handle the known elements and potential threats to the area. Finding the right location can also speak to value offerings because proximity brings a host of benefits: reliable power solutions, connectivity features, edge utilization, and easy access – even during a disaster event. 
Perimeter and Access Layer 
Entering, internal access, and exiting a data center is a very controlled process because colocation data centers are responsible for protecting all their client's private property as well as the infrastructure that supports it. Physical access is therefore restricted and scrutinized to prevent unauthorized entrance or exit of the building. Protections to control access include:
Perimeter security fences

360 camera monitoring

Check-in protocols with specific or zoned permissions

Locked access points

Building zones to authorize individuals at different levels

Multi-factor authentication

Biometric scanners

Mantraps to prevent tailgating access

Intrusion detection systems

Access logs monitoring

Alarms
On top of all these systems and processes, data center security teams also oversee the entire property globally. Security teams monitor with real-time surveillance to uphold site access controls for all individuals on-site, including customers, and managing vendors to carefully record, detect, and manage incident response plans at the facility 24x7x365. 
Infrastructure and Data Protection Layer
The data center white space and the infrastructure that supports it are the heart of the building and require the most stringent points of protection. Customer spaces, whether they be a single cabinet, cage, or private suite, are classified spaces and treated accordingly.  Following exacting standards, there is a complete level of security in place all the way down to the locked cabinets to validate visitor access, record via CCTV, and deliver audit trails for every person that enters the data halls. 
The same is true for protecting the mechanical/electrical/network infrastructure areas. Mandatory review and approval for access by only authorized individuals are required. At the same time, threat detection and intrusion systems monitor the white space and supporting areas to identify threats, trigger alarms, and record footage in alignment with compliance requirements.
When an organization has unique requirements that exceed standard practices, Element Critical is very flexible in meeting specific customer requests for their environment. Customer spaces can be customized with personalized security such as double mesh cages or solid walls to block visual access, double key entries, secure cage tops, under-floor mesh, motion sensors, or more to provide the level of security the company wants to maintain. This level of customization is not possible with all data center providers.
Physical security goes beyond monitoring and access controls to include regular infrastructure management. In an environment built for emergency-ready backup, maintaining the power, cooling, and network equipment is part of the daily operations of the data center. Expert teams run continual diagnostics on machines, networks, and backup equipment; they ensure that all the systems supporting customer environments are in working order today and in the event of an emergency so that zero guesswork is in play when supporting systems are engaged.  
Compliance & Attestation Layer 
Colocation data center providers can set themselves apart with their security standards and regulations. Plus, achieving operational compliance relieves the burden on customers who have enough to focus on. Customers can meet internal requirements and feel confident that the facility housing their critical IT is being regularly vetted promptly and accurately by outside certification agents.
Element Critical adheres to stringent compliance standards for operations, security, and reliability. These standards are audited annually by an independent and globally licensed certification firm to ensure that all the colocation data centers in our portfolio meet current certifications and customer needs. 
Compliance includes ISO 27001 and Systems and Organization Controls for SOC I and SOC II. PCI DSS (the Payment Card Industry's Data Security Standard) is another security requirement that Element Critical maintains. The same applies to HIPAA (Health Insurance Portability and Accountability Act) compliance. 
See the compliance offerings here for a full list of Element Critical's compliance standards.
Our Commitment & People Layer
The most vital layer of protection comes from expert operations and site teams that manage the data center for customers. The dedicated, hard-working employees that watch over the data center will always be the first line of defense and at the front line when it comes to serving customers face to face. 
The personnel in our data centers should be more solid than the cameras and biometric measures because their reliability at all levels of infrastructure and support is vital to securing a successful customer deployment. This is why a thorough hiring process, background checks, thoughtful placement, and consistent training are routine at every site. 
Preparing for the unexpected means that operations teams regularly run drills to simulate a variety of scenarios.  Arguably more important than the drills, our facility teams take care to document and debrief on processes to identify any measures to improve responses and turn recovery processes into methodical habits. Ensuring a long uptime track record and resilient disaster performance is a personal badge of honor for team members. Achieving uptime and security goals is not only to avoid business disruptions for customers, but copious planning creates the detailed steps to avoid and manage disruptions that our teams depend upon.  And regular training embeds the process, revealing a proven track record that customers count on.  
While colocation data centers and staff provide power and space, great physical security is built both on consistent practices and firm policies. We encourage customers to read the Service Level Agreements that feature our provider commitments and see firsthand how our reliability can exceed our competitors.
The entire purpose of our business and facilities is to protect businesses' essential IT stack and create a safe haven for applications to run efficiently, especially in the midst of a disaster. 
Organizations, more than ever, are moving away from managing their own data centers, and colocation can resolve growing pains and operational efficiency while delivering the control customers need and the security they expect. Building this mutually beneficial partnership means that Element Critical teams run our facilities with transparency and trust, thanks to strong security and operational measures. Keep in mind that all this protection comes at a price that is right-sized to fit the unique needs of each customer environment.