Part III – The Advantages and Disadvantages of a Colocation Data Center Solution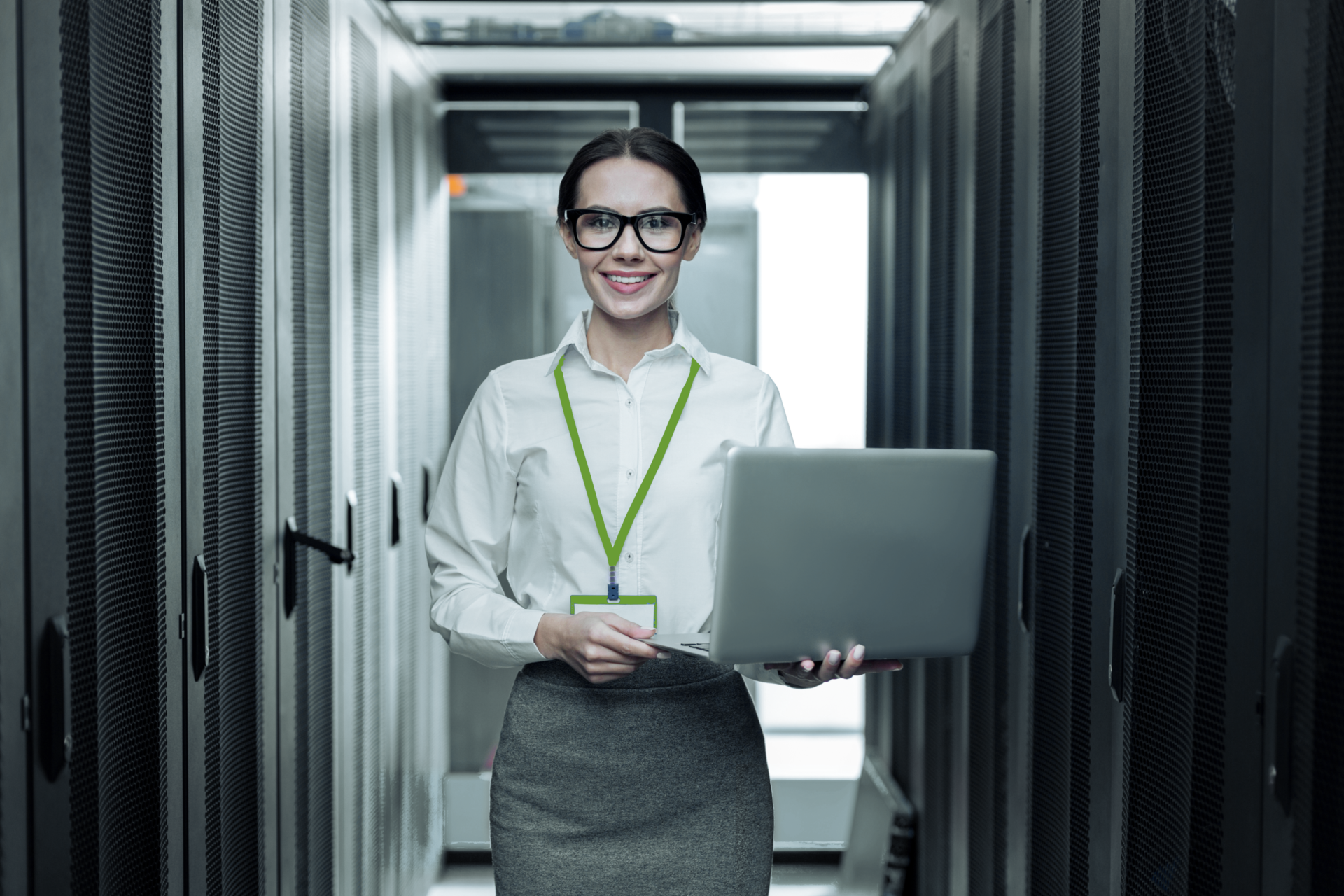 Colocation – Maintaining Physical Assets
Colocation is an IT solution that focuses on utilizing and maintaining physical assets as opposed to everything being virtual assets in the cloud.  Colocation data centers rent space, the power to multiple clients, securing a companies' physical IT assets in a shared environment.  Secure cages and private suites reside in an ideal IT environment with tremendous power and cooling that has been purpose-built to ensure uptime reliability.
In addition, the right colocation providers offer tremendous advantages in terms of carrier-neutral network connectivity, cloud on-ramps for hybrid connectivity, and multi-cloud connectivity via a robust network infrastructure.  Using this shared-facility model, colocation data centers can offer their customers a superior IT solution at a lower total cost and fewer disadvantages than other IT solutions.
Advantages of Colocation
Cost Savings over a Traditional Data Center
Colocation allows large and small businesses to save on the initial infrastructure investment while they realize the ongoing savings of splitting costs with the data center's other clients.  Think of it as only paying for one slice instead of the whole pie while simultaneously enjoying state-of-the-art services that many businesses could not afford on their own.  Depending on location and needs, the total cost of ownership (TCO) for even a small data center can quickly bleed into the millions.
Extensive Connectivity
A carrier-neutral colocation space offers a broad range of connectivity options for their customers.  Where private or on-premise facilities suffer vendor lock-in, colocation customers can take advantage of the sizeable costs to build out meet me rooms, cabling installments, and established fiber networks.  Instantly at your fingertips, businesses can engage multiple internet service providers, network services, and cloud platforms to build a network that adjusts to their growing needs.  Thanks to cross-connections and layer three cloud on-ramps, workloads can achieve speed and functionality with the ability to dial bandwidth up and down to manage fees in the cloud.
Increased Security
A colocation data center offers increased security over maintaining an in-house data center. Colocation data centers add multi-layered protocols from physical security (protecting vital servers, hard drives, cabling) to implementing lockable cages and cabinets, enhanced surveillance and alarm systems, biometric access, 24×7 onsite staff to secure your technology assets, and more.
Increased security also brings access to 24/7 support personnel onsite to help with everything from facility maintenance to monitoring, troubleshooting, and preventing system failures, breaches, outages, and more.  All this happens while your IT team is freed up to focus on serving the enterprise business.
Performance & Redundancy
Performance and redundancy go hand in hand. A colocation data center offers the low latency edge computing performance of an in-house data center paired with enhanced redundancy systems to ensure uptime.
Performance problems can have a huge impact on all real-time business operations.  This is a primary reason why businesses cite uptime reliability as the main concern.  According to Gartner, the average cost of network downtime is $300,000 per hour.  By utilizing the model colocation offers, you eliminate the risk of downtime costs by combining the best features of both cloud and owned secure networks.
Scalability
As your infrastructure requirements grow, the colocation facility can scale alongside your business with flexible rent options nearly limitless scalability is available.   Specialized colocation facilities offering high density and advanced connectivity options can scale your space on demand.  Carrier-neutral sites can connect your infrastructure to multiple third party carriers, other data center sites, and all public cloud providers, enhancing your global expansion opportunities right from your colocation foundation and doing so in a geographically dispersed manner for connectivity improvement.
Hands-On Management
A significant benefit of a colocation data center, when compared to cloud computing, is that a company can manage its servers, storage resources, and network elements. An organization can have as much hands-on control as necessary when purchasing equipment and implementing a security strategy. No waiting on an outside source for upgrades and expansion; you are in control.
Expert Colocation Team
When it comes to managing IT assets, you are the one in charge, but an expert team is ready to assist as needed. Whether it is the initial setup or an upgrade/ expansion, expert staff are on-hand to ensure the process goes smoothly.  In instances where you are unable to support your IT stack, remote hands services are available 24x7x365.
Cut Capital Expenses
Capital expenses, and the potential debt that comes with them, have a considerable impact on any business's sustainability. Cut your capital expenditures and transition to the opex model by moving an on-prem infrastructure to a third-party colocation provider. Even if you already have a small data center or telecom room, the capital expenditure needed to upgrade or expand may be indefensible against the low-cost shared leasing via colocation.
Geographic Distribution for Better Connectivity
With the customization and control customer enjoy with colocation, they can locate their resources to support branch offices and remote workforce and geographically distribute resources to support their edge customers.
The Drawbacks of Implementing Colocation
While the advantages of pursuing a colocation data center solution are numerous, there are a few disadvantages. Many of the disadvantages to colocation will depend on what IT infrastructure you currently have and the partner colocation provider that you choose.
Initial Costs Are Higher
Colocation hosting includes some setup fees, equipment, and installation costs.  For smaller startups or companies with less than a rack of servers, these costs can outweigh the advantages of using a data center colocation facility.
Hardware Costs
Servers and other hardware components are essential to any IT infrastructure. In the case of colocation, the costs of purchasing these components fall on you. While servers and other IT equipment don't come cheap, there are some upsides to purchasing yourself. For instance, the equipment can be chosen based on specifications, price-point, etc., instead of being limited to only what a cloud provider offers.
If you are looking at moving from an existing in-house data center or telecom room, you may already have servers and other equipment to bring to the colocation data center, which should result in money saved.
Potential For Less Control
Since you are not the owner of the data center, you have to follow certain rules and regulations applied to a tenancy that may restrict access to certain periods of time and reduce convenience.  Performing equipment maintenance will require a trip to your data center location, so it is important to understand your access to the facility and your racks, cages, or suites to negotiate the access requirements your business needs.  In many instances, tenants can utilize smart hands services and the colocation facility experts in-house will perform maintenance and operational tasks in times that transit to the data center is not ideal.
Overall, for mid-size to large enterprise businesses, the advantages of colocation outweigh the initial setup costs with the best combination of performance and affordability.  This is especially true when the partner you select can provide monitoring capabilities and high-touch customer service to address any concerns with your mission-critical deployment.
---
Learn More About How Colocation Can Make Cloud Connection Most Efficient For Your Business
Pure colocation architectures or pure cloud solutions may work for some companies; it is important to remember that these IT infrastructure approaches are not incompatible.  Many companies find that their initial jump to the cloud or the immense amount of data they need to host requires cost-efficiency strategies.  Hybrid cloud architectures optimize based upon workloads rather than an either-or colocation or cloud solution.  Hybrid cloud and colocation models or multi-cloud solutions can provide companies with the best features of each platform when implemented in a robust data center environment with dedicated connections to all the cloud providers you need.
For more information, reach us at [email protected]