Winds of Prosperity: Chicago's Data Centers Lead the Way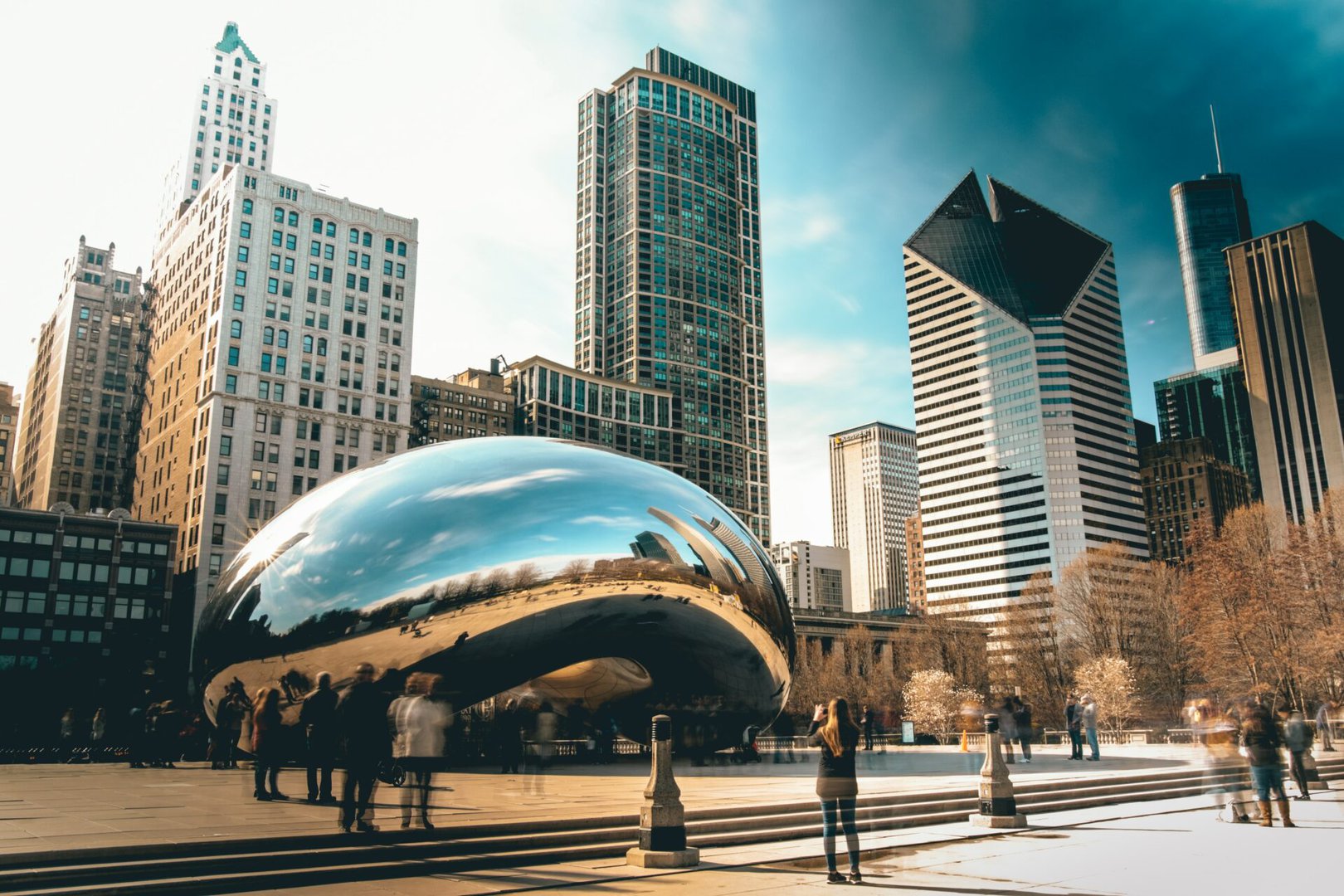 In the heart of the Midwest, Chicago is celebrated for its unique charm. Although it is known for its jaw-dropping skyline, iconic neighborhoods, and famous deep-dish-pizza, the city has more to offer than meets the eye. Beyond its distinctive allure, the Windy City has positioned itself as a thriving hub for business growth for a diverse range of industries. In response, Chicago's data center market has evolved into a pivotal hub that makes it a compelling choice for businesses in search of reliable, well-connected infrastructure.
A Diverse Ecosystem
One of Chicago's unique strengths is its diverse clientele. It caters to a wide range of industries, from finance and trading exchanges to technology, telecommunications, and transportation. With nearly 40 Fortune 500 companies headquartered in the metropolitan area, Chicago offers a dynamic business environment.
Geographic Advantage
Situated in the Midwest, Chicago holds a strategic location that is ideal for business continuity and disaster recovery operations. Its central position allows it to serve the needs of both East and West coast markets. The city's relatively cool climate and low risk of natural disasters enhance its appeal for businesses seeking secure data center solutions.
Connectivity Hub
Chicago's connectivity infrastructure is another critical asset. The city's extensive fiber network links the East, West, and Gulf coasts of the United States, with direct connections to Canada. This makes Chicago a vital interconnection point in North America, facilitating seamless data exchange and communication for businesses across the continent.
Economic Incentives
Chicago's data center market has experienced renewed interest, primarily due to tax incentives introduced in 2019. These incentives, coupled with the city's already favorable business environment, have created a thriving ecosystem for companies of all sizes.
Element Critical's Chicago Data Centers
Element Critical's Chicago One and Chicago Two data centers are emblematic of the robust data center landscape in the city. These facilities have maintained an impressive track record of zero downtime in 30 years. Beyond this, what sets them apart is their focus on disaster recovery solutions and the provision of essential business services.
Disaster Recovery Solutions: Chicago One and Chicago Two are designed with disaster recovery in mind. They offer ultra-low latency connectivity, ensuring easy access to Chicago's extensive fiber networks. The advanced technology in these facilities guarantees uninterrupted operations for businesses, making them suitable choices for disaster recovery strategies.
Business Services: Element Critical's Chicago campus provides a range of essential business services. Carrier-neutral meet-me rooms, recently renovated conference rooms, and ample office space cater to the diverse needs of businesses operating within the data center environment. Chicago Two, for instance, has 1.8 MW available immediately to meet data center requirements.
Where Business Opportunity Thrives
Chicago holds the keys to a world of opportunity for businesses. It has established itself as a magnet for innovation, a pool of top-tier talent, and a hub of economic prosperity. Element Critical's Chicago One and Chicago Two data centers are prime examples of Chicago's commitment to fostering business growth. Looking forward, Chicago is well-positioned to sustain economic prosperity for established enterprises and emerging startups, making it a destination where businesses of all sizes can truly flourish.
For a limited time, you can take advantage of Element Critical's exclusive migration promotion options. Choose our migration promo and get three months free with a 39-month contract or six months free with a 66-month commitment. Or, explore our NRC Promo and enjoy 50% off NRCs with a 36-month contract or 100% off NRCs with a 60-month commitment. Choose the offer that suits your business needs best!
Ready to learn more? Reach out to our expert team to set up a tour or start a solutions conversation today!