The Austin Advantage: Business Success in the Lone Star State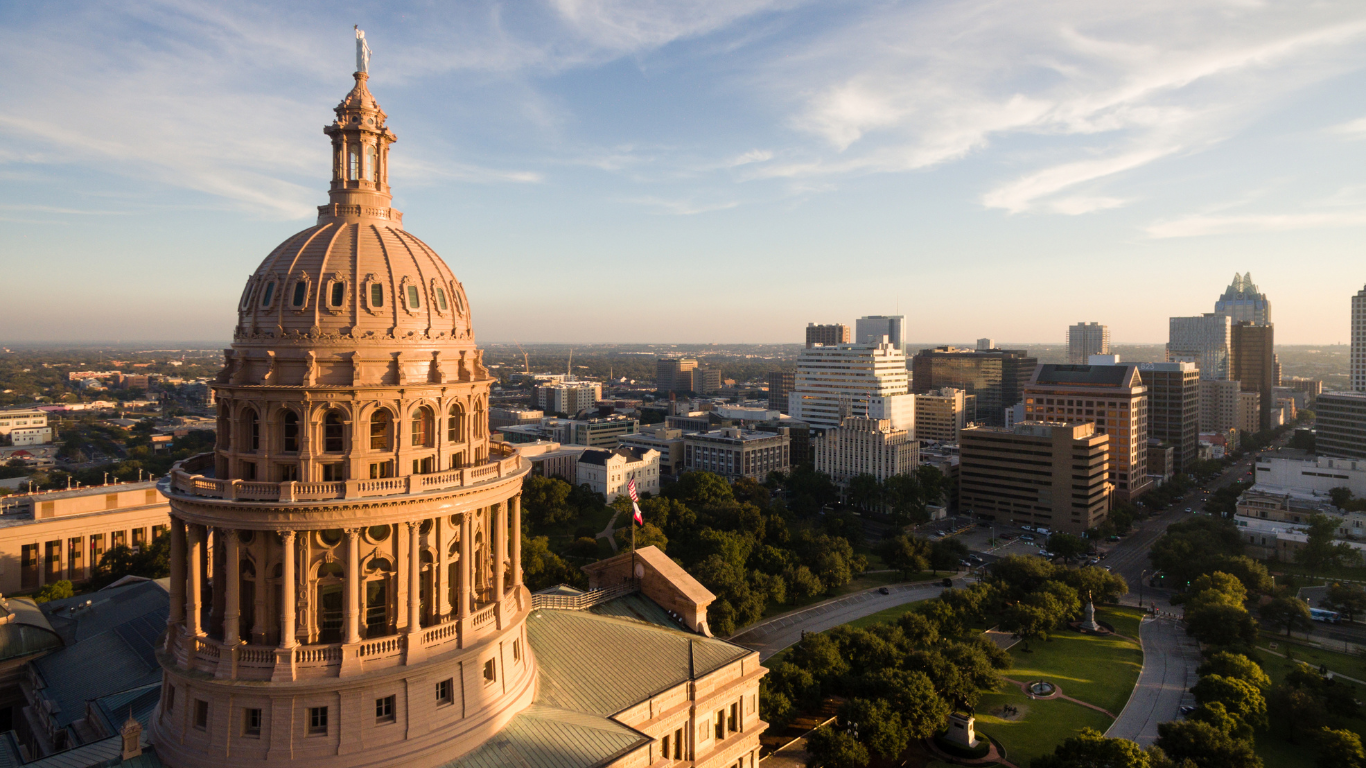 Located in the heart of the "Lone Star State," Austin, Texas is known for many things—its vibrant music scene, the thriving cultural diversity that breathes life into its communities and even its endearing tagline "Keep Austin Weird" that celebrates its unique spirit. Yet, beyond its cultural charisma, Austin has emerged as a thriving hub for business growth, attracting attention from both established tech giants and up-and-coming startups seeking a strategic edge in the digital age.
In this article, we'll take a closer look into Austin's magnetic pull, highlighting the many factors that are driving economic success and future growth in the region.  
Strategic Location 
Austin's strategic geographical location, positioned between the coasts, presents an ideal balance for businesses. In a world where companies seek redundancy and location diversity, Austin serves as a pivotal midpoint. This geographic diversity enhances disaster recovery capabilities and reduces risks associated with natural disasters or regional disruptions.
Economic Prosperity 
According to The Milken Institute's annual Best-Performing Cities (BPC) rankings, Austin consistently ranks among the top cities for job and wage growth. In addition to being a tech hub, Austin's robust job market and growing wages attract talent and foster economic prosperity, making it a favorable choice for businesses and enterprises. 
Tech and Innovation
Home to tech giants like Dell, Apple, IBM, Oracle, and Tesla, Austin has a well-deserved reputation as a tech and innovation hub. The city is a major draw for new tech startups, ensuring a continuous flood of IT talent and innovation. This dynamic environment makes Austin an ideal location for businesses looking to thrive.
Market Support
Austin's business-friendly environment, combined with the temporary exemption of certain items from the 6.25 percent state sales and use tax for qualified data centers, stands as another driving force behind its appeal. This absence of corporate and state taxes, coupled with incentives tailored for businesses, facilitates efficient resource allocation. These factors translate into cost savings and provide a competitive edge for companies.
Educational Excellence
The University of Texas at Austin has played a significant role in shaping the city's economic environment. Its academic excellence not only produces a highly skilled workforce but also fosters collaborations between the academic and industry worlds, driving innovation and technological advancement.
Quality of Life
Beyond its economic draw, Austin's vibrant culture, arts scene, and quality of life make it an appealing destination for professionals. The city's unique blend of creativity and technology creates an environment where residents are not only satisfied with their work but also the lifestyle Austin offers. 
Disaster Resilience
Austin's location offers a significant advantage when it comes to disaster recovery planning. Situated above the flood zone, the city significantly reduces the risk of flooding. The city's central position in Texas minimizes exposure to coastal hurricanes and earthquakes, making it an appealing and secure location for businesses and data centers alike.
Robust Infrastructure
Austin's commitment to supporting business growth is evident in its investment in infrastructure, exemplified by facilities such as Element Critical's Austin One data center. Equipped with hi-tech capabilities and connectivity options, businesses of all sizes can depend on Austin's reliability and support.
Austin: Where Business Opportunity Thrives
Beyond its cultural allure, Austin, Texas is unlocking a world of opportunity for businesses. It has become a magnet for innovation, talent, and economic prosperity. Element Critical's Austin One data center is a shining example of Austin's commitment to nurturing business growth. Looking ahead, Austin is well positioned to sustain economic prosperity for tech giants and startups alike, making it a destination where businesses of all sizes continue to thrive.