How To Use Digital Transformation To Take Your Company To The Next Level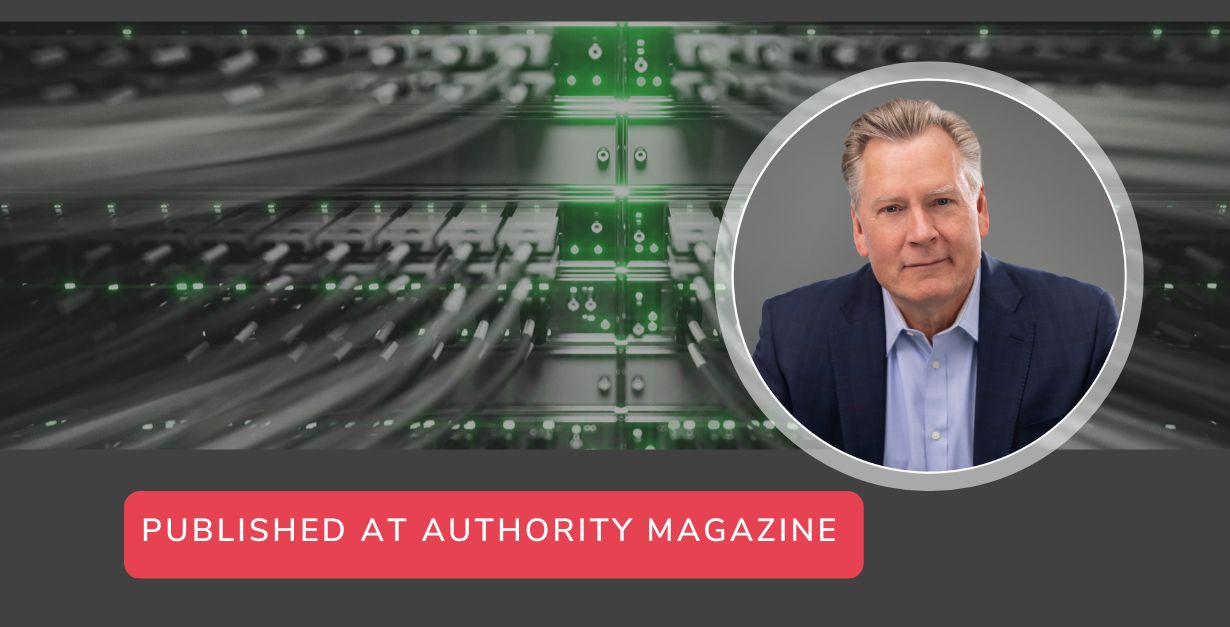 Read the latest article in Authority Magazine.
Authority Magazine, a Medium publication, is devoted to sharing in-depth, and interesting interviews, featuring people who are authorities in Business, Pop Culture, Wellness, Social Impact, and Tech. We use interviews to draw out stories that are both empowering and actionable.
Empower employees — Digital transformation empowers employees with increased collaboration mechanisms. Our teams coordinate across our platform using our social intranet platforms, project management software, virtual whiteboards, and remote collaboration tools like Teams. Together these tools enable geographically distributed teams to coordinate, and ultimately boost employee morale.
As part
of our series "How To Use Digital Transformation To Take Your Company To The Next Level," we had the pleasure of interviewing Ken Parent. Based in Northern Virginia, Ken brings 30 years of executive leadership experience to Element Critical as CEO, including significant successes rapidly developing and scaling highly respected companies. Prior to Element Critical, Ken founded and served as CEO at ByteGrid, a national platform of Tier 3+ data centers in the U.S. During his tenure at ByteGrid, he led the management team in acquiring five data centers with over 800,000 SF of mission-critical space and 500 customers. Ken also led the successful strategic acquisitions of Annapolis-based Sidus BioData (a leading provider of compliant hosting solutions for FDA and HIPAA-HITECH regulated companies), and NetRiver, (a Seattle-based managed services provider) to diversify the ByteGrid portfolio and business.
—
Thank you so much for joining us in this interview series. Before we dive in, our readers would love to "get to know you" a bit better. Can you tell us a bit about your 'backstory' and how you got started?
I started my career in public accounting with PricewaterhouseCoopers and Kenneth Leventhal. I moved on to become the CFO and later the COO of a publicly traded real estate company, The Mills Corporation. In 2005, I founded and launched my own boutique investment banking and consulting firm to connect start-up entrepreneurial ventures with access to capital funds. Then in 2009, I created my first data center platform, called ByteGrid, leveraging what I learned as an executive in the real estate space.
Data centers are both real estate and IT infrastructure, so the demand for data center services is driven by the growth of digital technology, which is constantly transforming. In this way, the industry is unique beyond traditional real estate. I've appreciated the challenges and having a front-row seat to technology infrastructure's transformational effect on businesses. Data center owners must keep up with trends in the industry to remain competitive and meet the evolving needs of the customer's strategy right now and their future plans for innovation.
I am now the Chief Executive Officer of Element Critical, an enterprise-class colocation provider. Back when I started, the company's private equity sponsor actually brought me in to provide due diligence on what was formerly called Central Colo. The company held a single asset in Northern California with only three people employed. When I joined as Chief Executive Officer, we rebranded Central Colo to Element Critical and grew the business to 80 people strong and 6 data center assets. Our aim continues to acquire more high-performance facilities in leading markets.
Can you share a story about the funniest mistake you made when you were first starting? Can you tell us what lessons or 'takeaways' you learned from that?
I definitely had some funny things happen at the beginning of my professional career. Right out of the gate, I showed up to my first professional interview at PricewaterhouseCoopers, and the only shoes I had were these black patent leather shoes from prom. I wasn't yet attentive to business styles; the only jobs I'd held previously were working at a candy store at an amusement park and servicing aquariums for wealthy people in LA — not exactly the kinds of gigs that prepare you for life in a corporate office.
Fortunately, they hired me despite my shoes. But apparently, that decision earned me the nickname "patent shoes." The reputation stayed with me for some time. While shoes seem like a small detail, how we present ourselves to the world can greatly impact perceptions. Ultimately, I learned that it's okay to be different and demonstrate that you aren't afraid to level up or stand out. And if you are going to draw some attention, at least make the impression a memorable one.
None of us are able to achieve success without some help along the way. Is there a particular person who you are grateful towards who helped get you to where you are? Can you share a story?
The people who helped me in my career are actually the people I've worked side-by-side with or reported to me. I've had professionals offer me meaningful advice from time to time, but I've never really had a mentor. I've been lucky in my career to surround myself with driven professionals, including my current team of seasoned executives — good people are essential. Together, we have advanced our business in measurable strides because our collective leadership and employees are capable, driven, and unified in our goals. I've always known one person cannot build a successful organization. Wherever I was, I wouldn't have been successful if I didn't have at least a handful of people I knew I could lean on to extend or even challenge ideas.
Is there a particular book, podcast, or film that made a significant impact on you? Can you share a story or explain why it resonated with you so much?
The English literature I studied in college resonated with me, particularly Shakespearean tragedies. These narratives can provide valuable insights into human nature primarily because Shakespearean heroes possess epic attributes, such as bravery, strength, or intelligence, that garner the esteem of their community. However, there is a very human counterpoint, as each character displays a personal flaw that eventually leads to their downfall.
This theme resonates with me, because when I look at it from a business perspective, we naturally have flaws which are areas of vulnerability. Regardless of the product a business offers, people are the decision-makers and drivers of the organization. These fictional literary accounts serve as a real reminder of our humanity and the benefits of exhibiting self-awareness to overcome and understand our flaws. The goals of any business can be strengthened by building a company culture that guides employees to learn from their blind spots and use this awareness to greater advantage.
Shakespearean tragedies are also known for their complex characters, which while facing significant dilemmas, the characters take accountability for the implications of their actions. Demonstrating a willingness to take accountability and learn from one's mistakes is absolutely a character trait that I value highly and look for in the people I work with.
Extensive research suggests that "purpose-driven businesses" are more successful in many areas. When your company started, what was its vision, what was its purpose?
As I mentioned, I was brought into Element Critical when it was called Central Colo, an organization of only three people. Our business now supports over 80 employees and has grown to include six data center facilities nationwide — with an active acquisition team to build the platform. While the growth of our team and the expansion of our platform are important aims, from the beginning, our foundational purpose has always been to deliver the core IT infrastructure solutions in a consultative and personalized manner that ensures our customers continue to grow with us. We have, and have had, a steadfast commitment to meeting the diverse needs of today's business and technology leaders.
Today's marketplace is both increasingly socially conscious and values driven. Customers make data center decisions based on many factors beyond cost alone. And pursuing a purpose beyond profit has shaped Element Critical with a precise mission. We've been able to form a unified sense of identity from our stakeholders, investors, and even our employees. The aligned focus ensures that each contribution pushes our solutions to meet customers where they are, especially in this changing digital landscape.
For example, when our Texas customers began asking about sustainability, our stakeholders were already investing in strides toward more sustainable and efficient operations. The demand created an effort chain throughout our organization, hastening actions to deliver 100% renewable energy resources, locally sourced, to meet these customer-driven values.
Having a clear purpose has also created greater engagement and motivation that our team needed to expand from a startup operation to a national provider. These foundational goals have a day-to-day impact — employees that are more productive and motivated to come to work when building personal and responsive relationships with our customers is not only a leading priority but integrated from the top down.
Are you working on any new, exciting projects now? How do you think that might help people?
Element Critical has recently completed an agreement with Megaport to establish direct cloud connections within each of our data center facilities, connecting enterprise workloads to all the major cloud carriers. Establishing cloud onramps and advanced interconnection benefits businesses with better performance, cost saving avenues, and enhances security through direct, private peering.
Our leadership teams understand that the majority of on-premises compute and storage solutions will be replaced by Opex models — the shift has already been happening for some time. Enterprises are distributing workloads from the cloud to the edge, and colocation stands in the middle of it all as the interconnected infrastructure hub for their hybrid platforms.
Outsourcing the management, maintenance, and modernization of the data center to expert teams, focused solely on this task, will benefit businesses. They can better augment their network architecture upon already developed network backbones. Leveraging more diverse solution ecosystems further drives transformation for businesses needing more IT support and comprehensive solution sets.
Thank you for all that. Let's now turn to the main focus of our discussion about Digital Transformation. For the benefit of our readers, can you help explain what exactly Digital Transformation means? On a practical level what does it look like to engage in a Digital Transformation?
Digital transformation has become a bit of a buzzword. But in reality, it represents value that will far surpass the temporary popularity of the phrase. Digital transformation is the process of implementing emerging digital technologies to modify a company's essential operations, processes, and services. Yet it is about more than just technology; it provides new ways to deliver value, ease workloads and withstand future challenges. In other words, it's a catch-all term for companies that embrace and implement new digital technology, processes, and even hiring new talent geared toward business operational improvements and longevity.
In the data center space, some examples of digital transformation include implementing new software products to automate facility systems, adding sensors to gather data, and transforming the metrics into actionable insights or leveraging automation. Data center companies can incorporate AI to improve reliability and energy efficiency while decreasing operating costs or implement AI for facial recognition to identify badge holders for added security measures.
Engaging in digital transformation can take many different forms, but it's about how, in the fast-growing technology world, innovation is delivering new value and operational opportunities. Embracing digital transformation helps data centers stay competitive and better serve the unique needs coming down the pipeline for their customers in the digital age.
Which companies can most benefit from a Digital Transformation?
There is no industry out there that wouldn't benefit from what digital transformation can bring, from organizational improvements and chances for greater cooperation to increased service offerings and even a new approach to customer experiences. Strong businesses are known for their ability to continuously adapt. Adding digital solutions helps organizations keep pace and capitalize on opportunities presented in the competitive economic landscape.
We'd love to hear about your experiences helping others with Digital Transformation. In your experience, how has Digital Transformation helped improve operations, processes and customer experiences? We'd love to hear some stories if possible.
One example of our transformation efforts at Element Critical includes retrofitting and recycling older data center operations. Land is being gobbled up everywhere. Power is being gobbled up everywhere. Yet, there is existing real estate that needs modernization. We have taken older facilities and upgraded the data center design and added more highly efficient equipment and processes that make a measurable impact to its operational sustainability.
Giving these older facilities new life and longevity helps the environment and benefits our customers. Installing technologically advanced equipment gives internal teams insight into how all the resources are utilized throughout the facility — highlighting areas where improvements such as power usage can be optimized further. In short, our data centers are more effective at using the power we have, we can reduce power consumption and waste, and lower costs for customers.
Digital transformation also allows for increased collaboration. With new automation systems, teams across the nation can work together, viewing data from wherever they're located and make actionable changes to formerly manual processes. At the click of a button, pumps can be swapped for water systems, alarm thresholds can be set for sensor notification, and water temperature can be controlled via software. This all improves operability in our data centers, increasing customer satisfaction with easier to use services and more sustainable facilities.
Has integrating Digital Transformation been a challenging process for some companies? What are the challenges? How do you help resolve them?
New innovations come with many promised benefits, but they also take planning and knowledge to execute and fully integrate. While we don't digitally transform the companies we serve, we provide the most redundant and reliable infrastructure to support their efforts. We also offer customized densities for companies leveraging the latest technology tools and the massive compute storage requirements that attend them.
Some companies may also need a boost when they are embarking on a new solution or innovation. We offer a host of managed service partners through our ecosystem that can provide some of the planning and knowledge base necessary for success. Lastly, the network providers and cloud connect on-ramps in our building can drive digital transformation initiatives for businesses with heavily distributed workloads and requirements for an infrastructure footprint with extensibility at the edge to facilitate everything they are doing.
Ok. Thank you. Here is the primary question of our discussion. Based on your experience and success, what are "Five Ways a Company Can Use Digital Transformation To Take It To The Next Level"? Please share a story or an example for each.
Enhance the customer experience — Putting the customer at the center of the business is critical. Consumer expectations adapt as technology delivers new opportunities and customer experience standards also grow as a result of technological advancements. Businesses that evolve stay on top of changing trends and offer better overall experiences for their consumers. For example, our product teams are expanding our customer portal tool to provide operational transparency on key activities such as customer consumption, efficiency measures, compliance auditing, and more. Our customers appreciate high touch interaction with our facility teams, but this portal allows a single access point to inform their entire team with real-time information.
Empower employees — Digital transformation empowers employees with increased collaboration mechanisms. Our teams coordinate across our platform using our social intranet platforms, project management software, virtual whiteboards, and remote collaboration tools like Teams. Together these tools enable geographically distributed teams to coordinate, and ultimately boost employee morale.
Leverage automation — Automating formerly manual processes can enable companies with faster turnaround times, reduced costs, and overall increased efficiency. For example, digitizing invoice processing, order management, or supply chain management better streamlines results and reduces errors.
Increase agility and improve operations — Digital transformation allows companies to respond more rapidly to changing market conditions and customer demands. For example, companies that use data analytics and other digital tools to gather insights on their customers' needs and preferences can develop new products and services with faster responsiveness.
Increase sustainability — Digitizing process allows for new equipment to optimize better resource utilization and waste reduction. For the data center industry, adding advanced technology and data tracking gives our engineering teams the insights they need for responsible water or power resource usage, with gains in efficiency. In every case where we better utilize the resources, sustainability improves.
In your opinion, how can companies best create a "culture of innovation" in order to create new competitive advantages?
A culture of innovation comes from collaboration and a supportive environment. One of our digital transformation initiatives includes creating a new monitoring system — software that will integrate every aspect of the data center into a viewable platform for measurable insights. This tool will enable greater efficiency measures across all our facilities and transparently share results with constituents, whether that is our investors or our customers — enabling innovation in all senses at the click of a button.
While the increased operational automation will drive significant insights — people are still at the heart of these initiatives. Digital transformation results can lag without empathetic leadership and employee engagement. I believe that when executive leadership focuses solely on increasing pressure to show results, it can create pressure that inhibits teams and affects customers.
To engender a culture of innovation, leadership can engage with employees whose prior roles may be changing to adopt new processes, ensure support is provided for top-down adoption of the digital initiatives, and allow transformation efforts the space to succeed without increased pressure focused too tightly on immediate results.
Our cross-functional teams are collaborating more than ever before to innovate. When the tools are in place, it even opens up opportunities for added talent growth through greater remote capability. In short, we won't be geographically limited to the talent we can resource. This is just an example of innovation that more centralized or less digitally advanced companies cannot participate in.
Can you please give us your favorite "Life Lesson Quote"? Can you share how that was relevant to you in your life?
Benjamin Franklin stated that "out of adversity comes opportunity." I've always been a very optimistic person. So, whenever there is a problem, personally or professionally, I begin with an innate belief that we are going to get through it and be stronger because of it.
If there is adversity impacting your business, you need to pivot accordingly. Alter the business model and take advantage of how life is changing now. Where strong adversity lies…in the tension is where innovation is formed. I think that's what Benjamin Franklin was referring to.
This quote also encourages me to see challenges as an opportunity to better oneself. There are difficult times all employees face in their careers. Difficult times can either bring out the best or worst in people. I prefer to view it as a chance for someone to step up and be part of the solution, to showcase who they are, what their talents are, and what they can do. It's an opportunity to create good out of chaos.
How can our readers further follow your work?
Visit ElementCritical.com and follow us on Facebook, Twitter, and LinkedIn.
Thank you so much for sharing these important insights. We wish you continued success and good health!
Read more Medium.com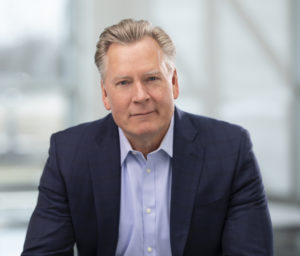 Ken Parent
Chief Operations Officer at Element Critical
Based in Northern Virginia, Ken brings 30 years of executive leadership experience to Element Critical as CEO, including significant successes in rapidly developing and scaling highly respected companies.