Introducing Joel Reyes As New Vice President of Solutions Engineering
Exciting News! We're Thrilled to Introduce Joel Reyes as Our New Vice President of Solutions Engineering! 
We are delighted to announce a significant addition to our leadership team at Element Critical Please join us in welcoming Joel Reyes as our new Vice President of Solutions Engineering. With his exceptional expertise and remarkable background, Joel is set to revolutionize the way we cater to our enterprise and hyperscale customers.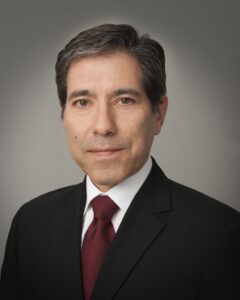 Who is Joel Reyes? 
Joel is a seasoned Mechanical Engineer with an impressive 21 years of experience in the dynamic world of data centers. Prior to joining us, Joel spearheaded groundbreaking initiatives at Element Critical, where he played a pivotal role in serving their diverse customer base. His relentless commitment to providing secure and robust solutions has earned him a stellar reputation in the industry.
Education & Expertise
Joel holds a B.S. in Mechanical Engineering, specializing in Heat and Mass Transfer, Fluid Mechanics, and Thermodynamics from the prestigious University of Texas at Austin. Leveraging 21 years of hands-on experience, he has consistently worked closely with customers in the data center sector, developing strategic relationships and new product offerings to address their evolving needs. With Joel's guidance, we are confident in our ability to take our services to the next level.
An Expansion Vision
At Element Critical, we have always focused on empowering businesses worldwide with reliable and scalable infrastructure solutions. With Joel on board, we are more determined than ever to ensure that our esteemed customer base and new clients benefit from enhanced reliability and expanded services Element Critical can offer. Joel's extensive industry knowledge will be instrumental in establishing robust data center solutions, enabling companies to thrive in an ever-evolving digital landscape.
Join Us in Celebrating Joel's Arrival! 
Please join us in welcoming Joel Reyes to our Element Critical family! We are thrilled to have him on board and excited about the incredible contributions he will make in driving our solutions engineering efforts forward. Together, we will continue to deliver unparalleled services, helping businesses worldwide confidently achieve their goals.
Interested in learning more about our innovative solutions and how Joel's expertise will shape the future of Element Critical? Connect with him today on LinkedIn.